Peter Kay breaks silence after cancelling tour
"Exciting news," he wrote. "A charity screening of new Peter Kay's Car Share episodes will be held at Blackpool Opera House on Saturday 7th April. Tickets on sale Saturday at 9am."
People reacted with relief on Twitter, with Lorraine Kearney writing: "Nice to hear from you Peter, hope all is well with you and your family."
Mark Deane said: "Great news and hope things are going more positively for you."
The charity screening of new Car Share episodes is for The Lily Foundation, which Kay says "is an inspiring charity that helps to improve the lives of children with Mitochondrial Disease".
"I've had first-hand experience of the Foundation's work and I'm proud to raise both awareness and much needed funds to help with the inspiring work they provide to children and their families," he said.
Thursday's tweet is Kay's first public comment since he dropped a stand-up tour he was due to perform, saying that "family must always come first".
At the time he offered his "sincerest apologies" and said the decision had "not been taken lightly".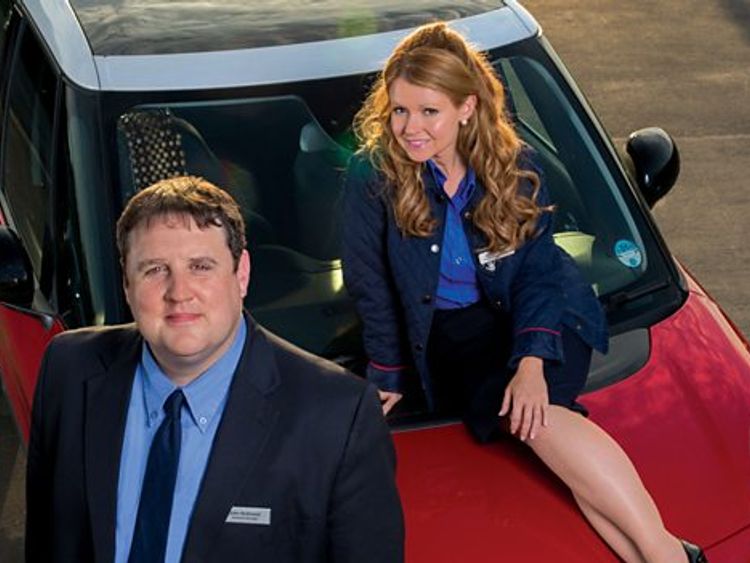 "I've always endeavoured to protect my family's privacy from the media," he added. "I hope that the media and the public will continue to respect our privacy at this time.
"Once again, I'm very sorry."
The event at Blackpool Opera House will showcase four episodes of Car Share, including an unscripted one and the series finale.
Kay has won multiple BAFTAs for his TV output, and is Guinness World Records' "most successful stand-up comedian of all time".
Apart from Car Share, other popular shows include That Peter Kay Thing and Phoenix Nights.