Pelosi says that the data presented by the White House on the US attack in Iraq raise many questions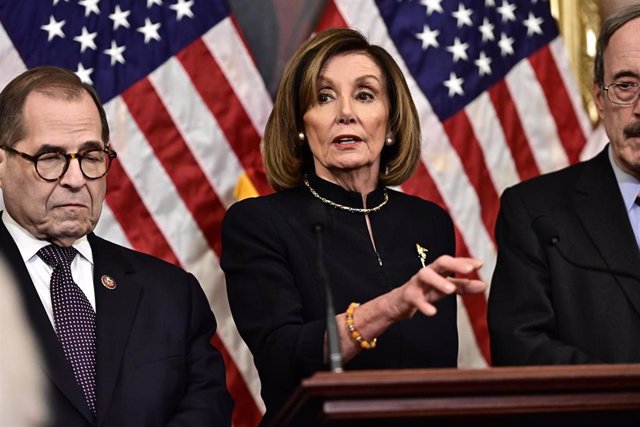 Image of the president of the House of Representatives of the United States, Nancy Pelosy. – Ron Sachs
WASHINGTON, Jan. 5 (DPA / EP) –
The president of the House of Representatives of the United States, Nancy Pelosi, said Saturday that the data presented to Congress by the White House on the attack in Iraq, which ended the life of an Iranian general, raise "more questions what answers. "
"The document raises serious and urgent questions about the time, manner and justification of the administration to face hostilities with Iran," said Pelosi, regarding the notification of the beginning of hostilities with the country.
In this regard, he has ensured that the "unusual" decision to classify this document as a whole aggravates his concerns and suggests that Congress and the Americans "are left aside" in relation to national security.
Pelosi has warned that the administration of US President Donald Trump, with his "provocative and disproportionate military commitment" continues to "endanger" diplomats, US citizens and their allies.
"As president of the House of Representatives, I reiterate my call to the administration for a complete and immediate briefing on the military commitment to Iran and the next steps to take," he said.
These statements come after the United States claimed the death of Iranian General Qassen Soleimani, head of the Quds Force of the Revolutionary Guards of Iran, in an attack at the Baghdad airport "to protect US personnel abroad."
The Pentagon specified that it was Trump who led the attack and explained that Soleimani "was actively developing plans to attack US diplomats in Iraq and throughout the region."