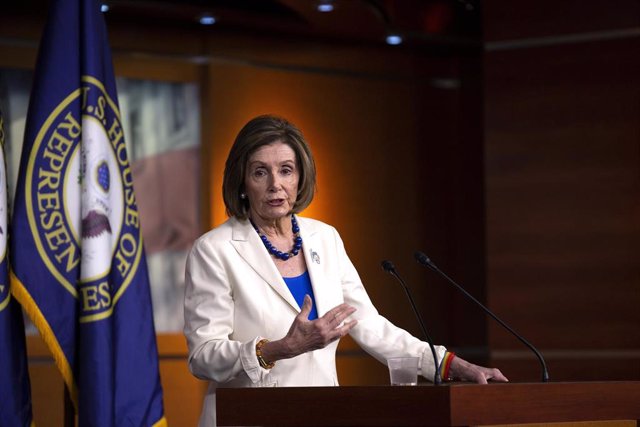 Nancy Pelosi – Stefani Reynolds
WASHINGTON, Dec. 5 (EUROPE PRESS) –
The president of the House of Representatives of the United States, Nancy Pelosi, announced on Thursday that the lower house will activate the impeachment process against the president of the country, Donald Trump, for his pressures on Ukraine to investigate the son of former US vice president Joe Biden.
"The facts are incontestable. The president abused his power for his own personal political benefits at the expense of our own national security by paralyzing military aid and a crucial meeting in the Oval Office in exchange for the announcement of an investigation," said Pelosi , in a solemn declaration from the Capitol.
"If we allow the president to be above the law, then we will surely endanger our Republic," warned the Democratic leader. "In the United States, nobody is above the law," he proclaimed.
The impeachment will be resolved in the House of Representatives with a vote in favor or against the removal of the president of the country for the charges presented by the Judicial Commission.
Subsequently, the procedure will continue in the Senate, controlled by a Republican majority, where a political trial will be held in which Trump hopes to get the support of the majority of senators to remain in office. If the House challenges Trump as president and the Senate backs him, the president will remain in office.
The impeachment investigation focuses on the pressures of Trump and his surroundings on the Government of Ukraine to investigate Hunter Biden, the son of Joe Biden, for his role in a Ukrainian gas company.