Parra is ratified as the legitimate president of the National Assembly and defends the legality of the process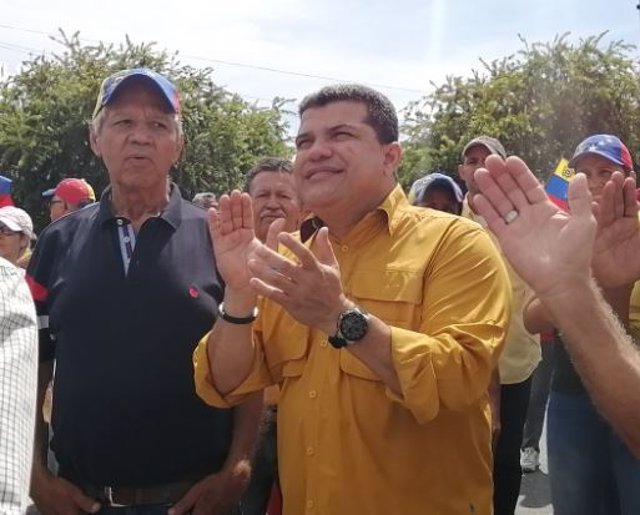 Luis Parra – TWITTER LUIS PARRA
MADRID, Jan. 6 (EUROPE PRESS) –
Venezuelan deputy Luis Parra has ratified on Monday as the legitimate president of the National Assembly of Venezuela and assured that the controversial vote met the protocol set by the Constitution.
Parra, considered a dissident among the ranks of the opposition, has appeared before the cameras after the chaotic incidents on Sunday, during a vote during which the opposition leader and "president in charge" of the country, Juan Guaidó, was unable to access the camera after reporting intimidation and obstacles by the police.
From the self-proclaimed Government of Venezuela headed by Guaidó, they denounced a "parliamentary coup d'etat of the dictatorship of (the president of Venezuela, Nicolás) Maduro against the National Assembly."
In the end, Guaidó ended up elected in a second session held in the editorial of the newspaper 'El Nacional', where he got a total of 100 votes against the 81 achieved by Parra. For the re-election a quorum of 84 deputies is necessary.
"The Constitution is very clear and precise," Parra has defended, "and states that the only way to suspend the session is that the regulatory quorum did not exist. There was no reason for the constitutional norm not to be met," in statements collected by TeleSur, before expressing its willingness to turn the page as soon as possible.
"What happened yesterday is already past, it should serve as an experience," Parra added before announcing for Tuesday the start of an ordinary session.
At the same time that Parra appeared before the cameras, the opposition Democratic Unity Mesa coalition has reiterated, through its Twitter account, that Guaidó and more than 40 deputies were prevented from entering the first vote.
"They tried to transmit a false oath by the State media. What happened was an armed takeover of the Palace, not a legal session, because it was never installed as required by law," says the coalition.