Parliament 'could burn down like Grenfell'
Senior official David Leakey, who has been Black Rod in the House of Lords for the past seven years, claims Parliament could burn down like it did in 1834.
MPs are currently split on proposals for a £4.3bn repair project to restore Parliament, which would involve MPs and peers moving out of the Commons and Lords for some years.
"I know what the risks are here," said Mr Leakey in an interview in Parliament's The House magazine to mark his retirement in which he called on MPs to stop dithering and start repairs.
"Knowing in detail that the expert recommendation is that you should do this quickly and now, not slowly over time in phases.
"I know that is necessary in order to prevent another Grenfell Tower happening here. And that's the point.
"If we don't learn the Grenfell lesson, this building could burn down, just like it did in 1834 when there was a decade of delay and procrastination about how or when to refurbish the building.
"We will again be accused of sitting on our hands.
"What an embarrassment and a disgrace it would be to our nation if our Parliament suddenly disintegrated in a puff of asbestos because the steam pipes burst in the cavities around this building and the electricity and the IT infrastructure went with them.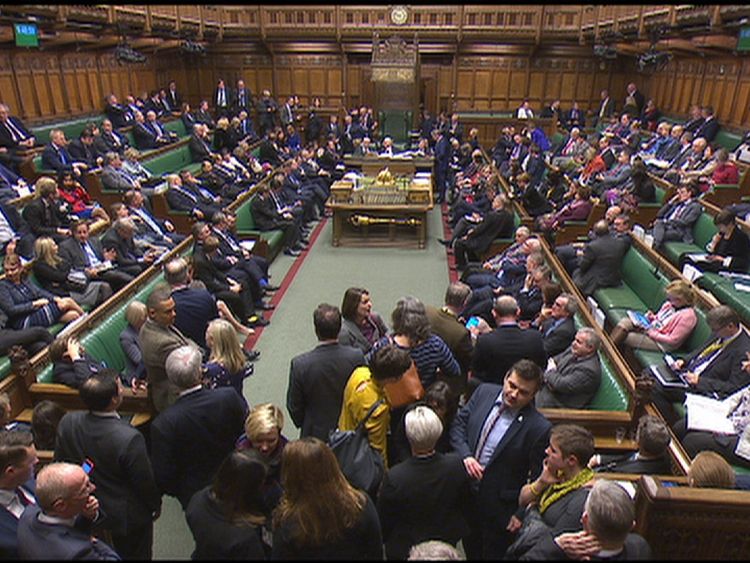 "There could be a major fire. There could be loss of life. The state of the fabric of this building is a red risk – the highest risk you can have in your risk register in terms of the likelihood of something happening, and of the impact of the consequences."
Mr Leakey claimed millions of pounds a year are being wasted on patching up Parliament when a full restoration programme was needed.
He said a "Grenfell dynamic" was making some politicians hesitant about spending huge sums of money to renovate Parliament.
"They (the politicians) will see it from the perspective of what is described as 'the Grenfell dynamic – if we couldn't spend a few million on the cladding of a residential tower block, why should we be spending billions – and it will be billions – on refurbishing the Parliament of this country?'
"This seems an unequal and disproportionate use of the taxpayers' money, and I really understand that Grenfell perspective and the dilemma in which the politicians find themselves too.
"So, here is the decision that politicians have got to take. They have got to find the courage to take a decision, the right decision, and stand by it, and justify it, and that will take some courage.
"Everybody probably has a finite pool of courage and you can exhaust your courage.
"I understand, therefore, that with so many tough current political issues on their plates, politicians need to pick carefully in which priorities to invest."
More from Politics



Downing Street denies PM 'was aware of Green's pattern of behaviour'




Maybot or Terminator? PM survives brutal year




Trade minister Mark Garnier cleared after sex toy investigation by Cabinet Office




Boris Johnson blasts 'vendetta' against Damian Green as he backs return for sacked minister




May 'aware' of reports of Russian spy in No 10




Conservative MP's aide cleared of rape in boss's Commons office
Mr Leakey said plans for an evacuation drill involving all of the Commons and the Lords are "under active consideration".
He also revealed that a temporary alternative parliamentary chamber has been created in a test to see how the Palace of Westminster would cope in the face of an emergency.