Park like a pro – with the help of your smartphone
The Department for Transport hopes that the technology will mean more drivers can get their cars into tight parking spaces or small garages. It could also help people with mobility problems.
James Bond, played by Pierce Brosnan in 1997 film Tomorrow Never Dies, drove his BMW 750iL using an Ericsson phone.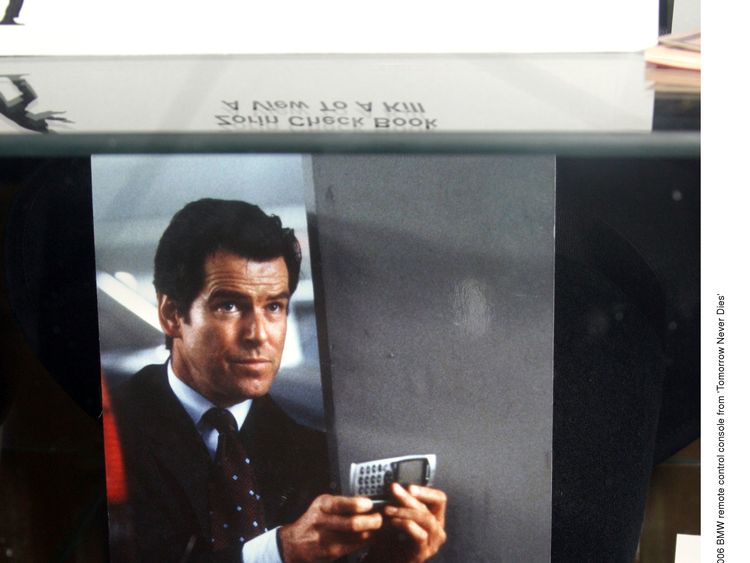 But in the real world, officials had previously been uncertain whether drivers using their phones to park would be prosecuted, as using a mobile phone while in control of a vehicle is illegal.
The Department for Transport said: "Currently the regulation stipulates that drivers may not hold a mobile device while in their vehicle.
"The proposed update (to the law and the Highway Code) will to allow drivers to use their remote control parking device.
"They will need to be within six metres of their vehicle."The department added: "It is important to note that while advanced driver assistance technology will benefit British road users, drivers must continue to maintain overall control of their vehicle."The idea was floated earlier this year and was met with "overwhelming support" from manufacturers, insurers and haulage companies.
Transport minister Jesse Norman said: "Advanced driver assistance systems are already starting to revolutionise driving.
"It's encouraging to see the strong support for these innovations from a range of stakeholders.
"We will continue to review our driving laws, in order to ensure drivers can enjoy the potential of these new tools safely."
Steve Gooding, director of motoring research charity the RAC Foundation, said: "Even the best drivers can get sweaty palms when confronted with a tight parking space, but as with so many aspects of motoring the technology to assist exists and has now been legislated for.
"This law change shows that ministers are determined to ensure regulations keep up with the tech so we all benefit from advances that make our lives both simpler and safer.
"It is important that these relatively small advances in automation work flawlessly as this will build consumer confidence for the day when the car won't just be doing the parking but also all of the driving."
Mike Hawes, chief executive of the Society of Motor Manufacturers and Traders, said: "Connected and autonomous vehicles will transform our lives, with the potential to reduce up to 25,000 serious accidents and create more than 300,000 jobs over the next decade."