Paraguay dismantles a base dedicated to drug trafficking and destroys 28 tons of marijuana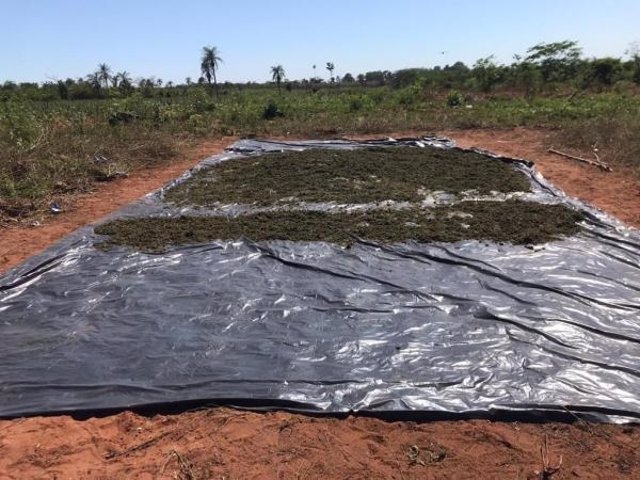 Marijuana destroyed by the General Anti-Drug Secretariat of Paraguay (Senad). – SECRETARIAT GENERAL ANTIDROGAS DE PARAGUAY (SENAD)
MADRID, Oct. 26 (EUROPE PRESS) –
Special agents of the General Anti-Drug Secretariat (Senad) of Paraguay have dismantled in the city of Capitan Bado (in the department of Amambay) a network of several camps that formed a complex for the production, collection and processing of large volumes of marijuana and have destroyed 28 tons of this substance.
This is what the Senad reported in a statement, in which it specifies that the entourage, headed by prosecutor Marco Amarilla, has found three drug trafficking camps equipped with eleven iron presses, three guillotines, 23 hydraulic jacks, fodder, rails, electronic scales and fumigators.
Of the destroyed marijuana, 12,250 kilos were of chopped marijuana, 233 kilos of pressed marijuana, 229 grams of Moroccan marijuana and 50 kilos of cannabis seeds.
Likewise, the agents also extinguished four hectares of marijuana crops, whose potential final production is estimated at 12 tons of the drug. Finally, two trucks and a motorcycle were seized.
The economic damage caused to drug trafficking with the operation is estimated at about 750,000 US dollars (more than 676,000 euros).