Emile Cilliers was nearly £22,000 in debt when his wife Victoria's main and reserve parachutes failed during a 4,000ft jump in 2015, a retrial at Winchester Crown Court heard on Tuesday.
The 38-year-old, who is accused of attempted murder, was having affairs with his ex-wife and another woman at the time, and had also arranged to have unprotected sex with prostitutes, the jury was told.
Mrs Cilliers was injured at the Army Parachute Association base at Netheravon, Wiltshire.
Parachute trial husband 'thought he'd get £120k payout'
She has admitted to the jury that she lied to police after the fall.
Mrs Cilliers said she had "elaborated" in an interview with officers about a month after the incident.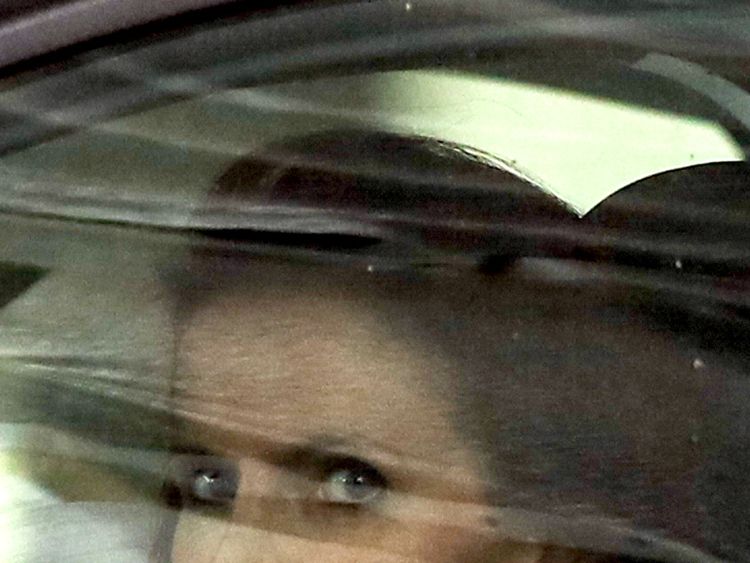 In her original statement, she said she had been concerned about the amount of time her husband had spent in the toilet with her parachute the day before it failed.
Prosecutor Michael Bowes QC asked: "In your statement, were you telling the truth?"
Mrs Cilliers replied: "I elaborated."
Mr Bowes said: "Were you telling the truth?"
She responded: "No."
Mr Bowes continued: "So what you are telling the jury is that when you made that statement, you lied?"
Mrs Cilliers said: "I'm not saying I'm lying completely.
"I was angry when I made that statement and lied throughout it in order to paint Emile in a bad picture."
Cilliers, of the Royal Army Physical Training Corps, faces two charges of attempted murder and a third count of damaging a gas fitting recklessly endangering life, all of which he denies.
He is accused of a tampering with a gas valve at his family home a few days before his wife's parachute failed.
The retrial continues.