Parachute trial: Emile Cilliers guilty of attempted murder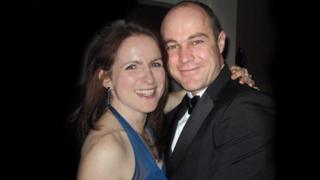 An Army sergeant has been found guilty of trying to murder his wife by tampering with her parachute.
Victoria Cilliers, 41, survived the 4,000ft (1,220m) fall at Netheravon airfield in Wiltshire in April 2015.
Emile Cilliers, 38, of the Royal Army Physical Training Corps, was also found guilty of trying to kill his wife by causing a gas leak at the family home in Amesbury at the end of March 2015.
He had denied two counts of attempted murder at Winchester Crown Court.
Mrs Cilliers, a highly-experienced parachuting instructor, suffered near-fatal injuries when both her main and reserve parachutes failed when she took part in the jump.
Mr Justice Sweeney said he would be seeking a report from the probation service to establish the "dangerousness" of the defendant.
The jury also convicted him of a third count of damaging a gas fitting recklessly endangering life.