Palestine called "piracy" the decision of Israel to withhold 40 million euros in taxes from the PA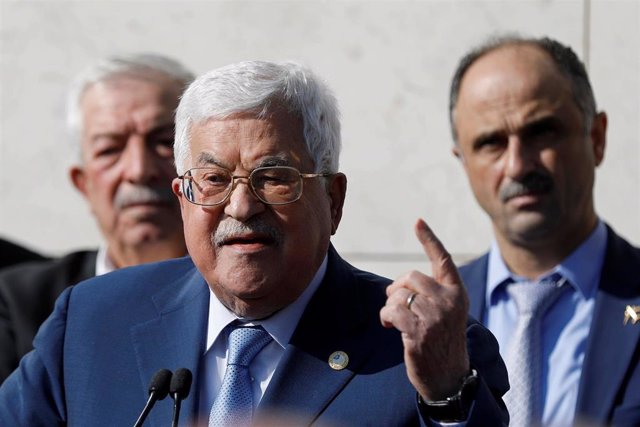 Mahmud Abbas – REUTERS / MOHAMAD TOROKMAN – Archive
MADRID, Dec. 30 (EUROPE PRESS) –
The Palestinian authorities have branded this Monday as "piracy" Israel's decision to withhold 149 million shekels (about 40 million euros) corresponding to taxes collected on behalf of the Palestinian Authority in retaliation for payments to militia families.
The Palestinian Foreign Ministry has stressed that the decision "is an attempt to stigmatize the Palestinian people as terrorists," in addition to "an act of piracy" and "organized state terrorism."
Thus, he indicated that "stealing more funds from the Palestinian people falls within the framework of the systematic economic warfare carried out by the Israeli occupation against the Palestinian people."
The Ministry has also stated that the decision "is a desperate attempt to alter internal stability and the social factory," as reported by the Palestinian news agency WAFA.
The figure is the result of an estimate by the Israeli Ministry of Defense on payments to families of Palestinians killed or injured in violent incidents in 2018 and add up to the 500 million shekels (129 million euros) already held in the last year, according to the newspaper 'The Times of Israel'.
In addition, Israeli government sources have explained that they will begin to calculate the withholding corresponding to payments made by the Palestinian Authority in 2019.
In July 2018, the Israeli Parliament passed a law that allows to retain the equivalent of payments made by the Palestinian Authority to the families of suspected terrorists killed. In 2019 it had only been partially applied, a gesture that was highly criticized by the Israeli right.
After the first retentions, the Palestinian Authority decided not to accept the Israeli payments in protest because it considers that they are not complete, but in October it agreed to receive these transfers without the retained part. The new decision could provoke a new confrontation.
Israel criticizes the Palestinian authorities that the so-called Martyr Fund fosters violence, but Ramallah argues that it is a formula to meet the needs of families affected by the conflict.