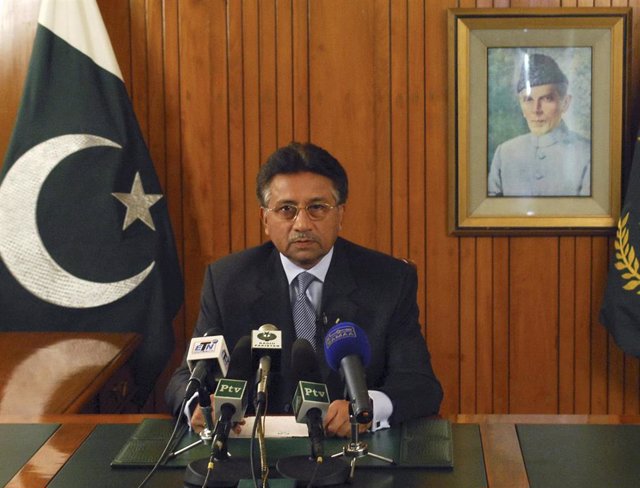 Perverz Musharraf, in an archive image in Islamabad – HO NEW / REUTERS – Archive
Pakistan's former president Pervez Musharraf has been sentenced to death on Tuesday for imposing a state of emergency across the country on November 3, 2007, local television network Geo reported.
The death penalty has been issued by a special court created specifically to judge the case of high treason against retired General Pervez Musharraf for his declaration of a state of emergency in 2007.
The special court, created by order of the Supreme Court, is composed of the magistrate of the Superior Court of Peshawar Ahmad Seth, the magistrate of the Superior Court of Lahore Shahid Karim and the magistrate of the Superior Court of Sindh Nazar Akbar.
The Pakistani Government has tried unsuccessfully for the special court to judge as former cooperators in the case of high treason the former Minister of Justice Zahid Hamid, the former President of the Supreme Abdul Hameed Dogar and the former Prime Minister Shaukat Aziz.
Before announcing his final ruling, the special court has rejected the request of the Government and has urged him to justify the merits of his claim. Salmand Naeem, a senior government official, has confirmed to Reuters that Musharraf has been convicted of high treason and subverting the Constitution. "Pervez Musharraf has been found guilty by article 6, for violation of the Constitution of Pakistan," he said.
This case was initiated by a decision of the previous Government, led by the Pakistan-Nawaz Muslim League (PML-N) party, which filed a complaint against General Musharraf on the grounds that the declaration of the state of emergency in November 2007 was a measure unconstitutional
At the beginning of 2019, the head of the prosecutors in the case, Mohamad Akram Sheikh, resigned because he could not continue the trial for the impending change of government. Sheikh had been appointed as chief of the prosecutors of the case in November 2013 by decision of the Government, then led by the PML-N.
The former army chief and former president of Pakistan was charged in the case in March 2014, after appearing before the court and rejecting all charges. In March 2016, the ex-president left Pakistan for medical treatment in the United Arab Emirates, after being authorized by the Supreme Court.
Months later, the special court decided to confiscate Musharraf's property and property in Pakistan and ordered the cancellation of his passport and identity document.