Ortega says that "the people have the right to seek arms to take power" after the crisis in Bolivia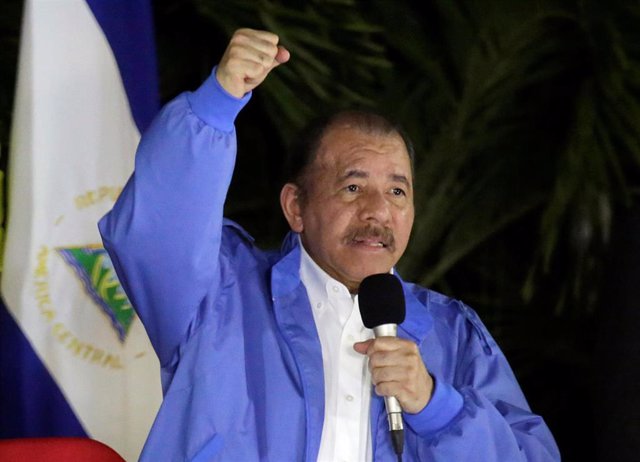 Daniel Ortega – REUTERS / JORGE CABRERA – Archive
MADRID, Nov. 16 (EUROPE PRESS) –
The Nicaraguan president, Daniel Ortega, has referred this Friday to the political crisis in Bolivia and has said that in the absence of confidence in the electoral process "the people will feel with all the right, the obligation, to take up arms to take power by revolutionary means. "
"That what the imperialists of the land are doing here in Bolivia is well fixed. The signal they are giving to Latin America, because we have bet on the electoral route, but I think that Bolivia is a litmus test for I can maintain the minimum confidence in the electoral process, "said the president during the eighth extraordinary meeting of the Political Council of the Bolivarian Alternative for Latin America and the Caribbean (ALBA), in Managua.
"Otherwise the people will feel with all the right, the obligation, to look for weapons to take power by revolutionary means," he said, according to local media.
Ortega has continued with the speech by issuing a warning message: "Let those who are playing with fire think it well, think it well."
The statements come after the former president of Bolivia, Evo Morales, resigned from his post following the "irregular" results of the presidential elections on October 20.
Both the opposition and the ex-president's side called for the mobilization of his supporters, which resulted in clashes and looting that have resulted in at least ten deaths and hundreds of detainees.
Opposition leaders of the Civic Alliance for Justice and Democracy, and the Blue and White National Unit in Managua, have lamented the words of Ortega.
"It is another example of the intolerance and hatred that this regime is doing with Nicaraguan society," said the spokesman for the Civic Alliance for Justice and Democracy, Juan Sebastián Chamorro.
Nicaragua was also mired in a wave of anti-government protests in April 2018. More than 300 people died and hundreds were arrested.
In recent months, the 'Sandinista' leader has closed the door to dialogue with the opposition and has shown his rejection of his proposal to hold presidential elections before 2021, for which he has claimed to be "prepared."