One of the people repatriated from Wuhan, the first case of coronavirus in Belgium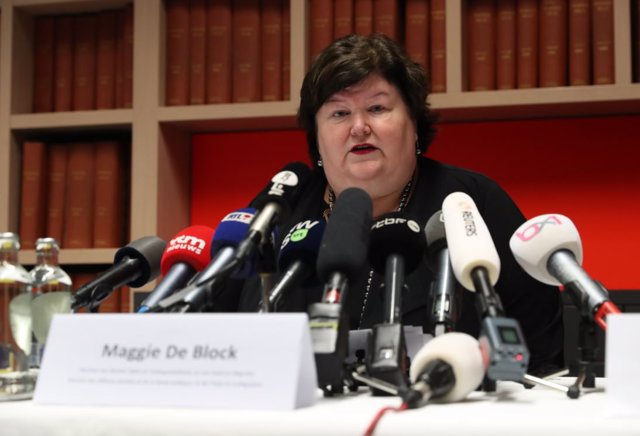 Belgian Health Minister Maggie De Block at a press conference, reporting the first case of Coronavirus in the country – DPA
BRUSSELS, Feb. 4 (EUROPE PRESS) –
Belgium has reported on Tuesday that it has detected the first case of the coronavirus virus in its territory in one of the nine people who on Sunday arrived in the country repatriated by the authorities from Wuhan (China).
"The nine compatriots who arrived on Wuhan Sunday were subjected yesterday (by Monday) to detailed tests at the Neder-Over-Heembeek military hospital. One of them seems to be infected by the new coronavirus," said the Ministry of Health it's a statement.
The patient has been transferred to a university hospital in Brussels, the Saint Pierre reference center, and is in "good health" and "does not present any symptoms of the disease".
The other eight Belgian citizens repatriated on Sunday have tested negative for the virus, as has also been ruled out the spread of a Danish citizen who was also admitted on Sunday to analyze their status.
Common signs of infection include respiratory symptoms, fever, cough and shortness of breath. In more severe cases, the infection can cause pneumonia, severe acute respiratory syndrome, kidney failure and even death.
According to the latest assessment of China's health authorities, the outbreak of the new coronavirus has killed 425 people and left more than 20,000 affected. The World Health Organization (WHO) decreed on January 30 the international emergency for the spread of the new coronavirus.