One dead, several injured in Paris 'terror' attack
Police shot the attacker dead after opening fire on him while he was on the ground suffering from cardiac arrest, according to BFMTV.
The incident happened just before 9pm on Saturday evening in Rue Monsigny in the French capital's second arrondissement where Paris's opera and landmark retail stores are located.
The attacker shouted "Allahu Akbar" – God is great in Arabic – according to witnesses, the Paris prosecutor Francois Molins said.
Two hours after the attack French authorities announced they were launching a terrorism investigation into the incident.
Moments later the IS news agency Amaq claimed the suspect was one of its "soldiers" who carried out the attack in response to the terror group's calls for supporters to target members of the US-led military coalition squeezing the extremists out of Iraq and Syria.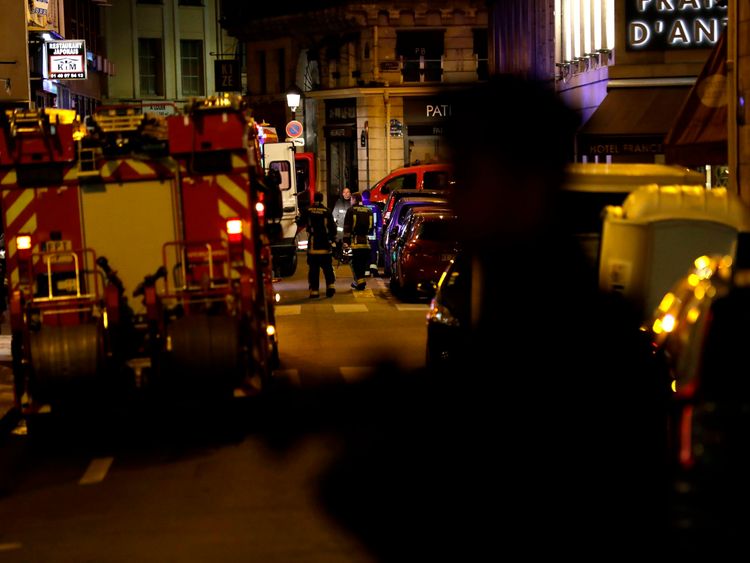 France's military has been active in the coalition since 2014.
French President Emmanuel Macron said France has "once again paid the price of blood".
He tweeted: "All my thoughts go to the victims and the wounded of the knife attack perpetrated tonight in Paris, as well as to their relatives.
"I salute on behalf of all the French the courage of the policemen who have neutralised the terrorist.
"France once again paid the price of blood but did not give an inch to the enemies of freedom."
Video on social media showed people fleeing the area, which was near St Augustine Street and is lined with restaurants.
A witness who was sitting in a Japanese restaurant with his girlfriend told Le Parisien: "Just before 9pm, we saw people rushing inside the restaurant screaming that a man was outside with a bloody knife.
"People were throwing themselves on the floor in panic.
"Five minutes later there was a second scare and customers blocked the door of the restaurant for fear the attacker had slipped inside.
"Then it claimed down. Outside, even the police seemed a bit lost at first."
Paris Police tweeted: "An attack on five people in the 2nd arrondissement of Paris by an individual armed with a knife: One victim has died, two are seriously wounded and two are injured slightly. The assailant is dead."
The person who was fatally stabbed is believed to be a man, while the two seriously injured are said to be a man and a woman.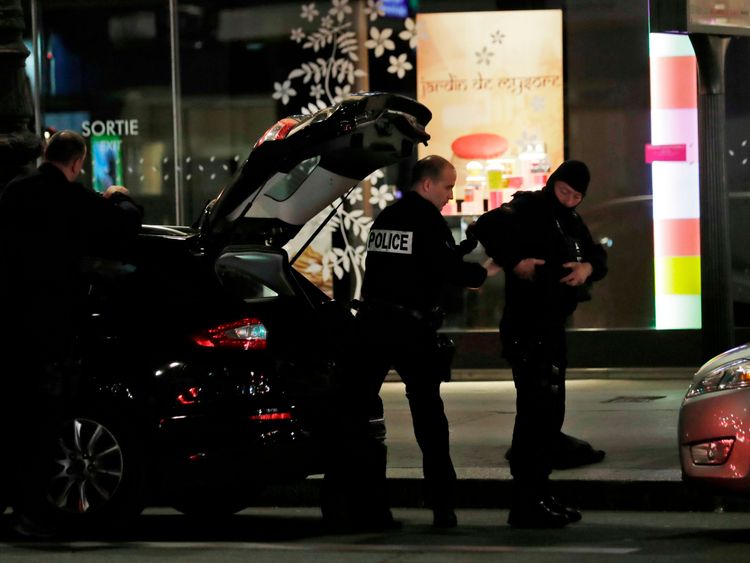 French interior minister Gerard Collomb tweeted: "Aggression to #Paris: I salute the cool composure and responsiveness of the police forces that have neutralised the assailant.
"My first thoughts go to the victims of this heinous act."
Government spokesman Benjamin Griveaux tweeted: "Thoughts for the victims of the attack that hit the heart of Paris tonight.
"My gratitude to the police force who neutralised the assailant.
"In the face of the threat, we must remain vigilant and united."
France has been on high alert after a string of jihadist attacks has claimed the lives of more than 245 people.