On the menu: Buffett lunch for $3.3m
The 87-year-old chairman of Berkshire Hathaway Inc – who earlier this year placed third on the latest Forbes rich list – has been offering the exclusive meal for the past 19 years to help raise money for charity.
In 2012 and 2016, the eBay auction saw the opportunity sell for $3.5m (£2.6m), and the latest edition drew 136 bids from just six bidders between Monday and Friday.
The winning bidder will be able to invite up to seven friends for the luxurious dining experience at the Smith & Wollensky steakhouse in Manhattan, with Mr Buffett promising to discuss anything and everything – apart from what he might invest in next.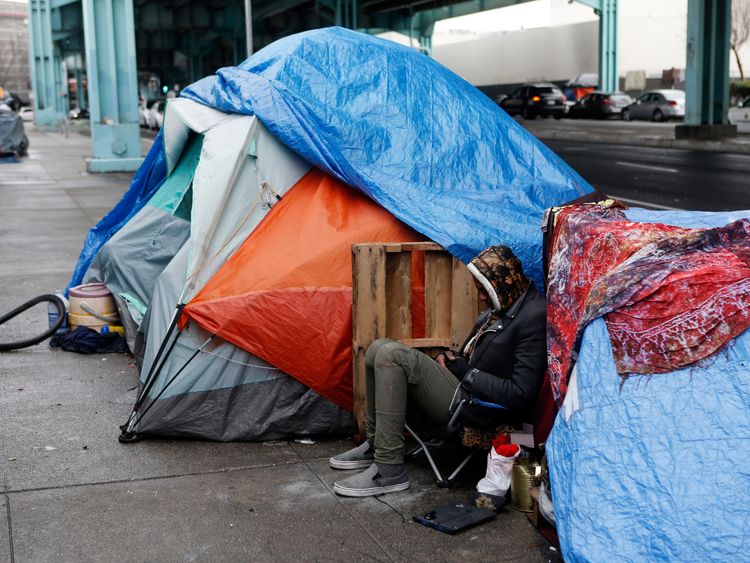 All the money raised from the auction helps cover the $20m (£15m) annual budget of the Glide Foundation – a San Francisco-based charity dedicated to helping the poor, homeless, and those fighting substance abuse.
The budget goes towards providing hundreds of thousands of free meals, shelter, HIV tests, job training, children's day care, and after-school programmes.
Mr Buffett – a world-renowned investor whose stock picks and market commentary are closely followed – has raised a total of $29.6m (£22.2m) for Glide through the auctions.
"Glide really takes people who have hit rock bottom and helps bring them back," said Mr Buffett, who was introduced to the foundation by his late first wife Susan.
More from US



Signed, sealed, delivered: Trump says summit with Kim Jong Un is back on




Roseanne sitcom could return without title character after race storm




US defence secretary accuses China of 'intimidation' over militarised Spratly Islands




Uber driver arrested after passenger shot dead




Theresa May expresses disappointment over 'unjustified' US tariffs




Kanye West's Ye: Positive reviews for rapper's latest album despite controversy
Co-founder Reverend Cecil Williams, 88, added: "The $3.3m is an extraordinary gift, not just the money but the fact that Warren Buffett lends his name and reputation and shines a light on the work Glide does."
The winning bidder may hope the lunch leads to an employment opportunity, with hedge manager Ted Weschler having secured a job at Berkshire after paying a combined $5.3m (£3.9m) to secure the 2010 and 2011 auctions.