North Korean official flying to NYC in bid to save summit
The US president confirmed via Twitter that Kim Yong Chol would make the trip after South Korean media reported that his name was among the list of passengers on a flight from Beijing on Wednesday.
"We have put a great team together for our talks with North Korea," said Mr Trump.
"Meetings are currently taking place concerning summit, and more. Kim Young (sic) Chol, the vice-chairman of North Korea, heading now to New York. Solid response to my letter, thank you!"
Mr Kim will meet with US secretary of state Mike Pompeo.
The White House said the US "continues to actively prepare" for the summit.
:: Trump just couldn't get into Kim Jong Un's mind

:: Trump: Talks on North Korea summit 'going very well'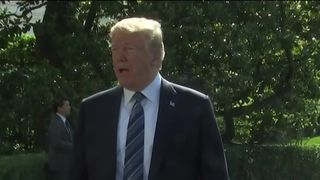 Mr Trump withdrew from the planned summit in a letter last week, but quickly announced it could get back on track.
He said on Saturday the US was still considering the 12 June date for the summit in Singapore.
Former military intelligence chief Mr Kim, who is the vice-chairman of Kim Jong Un's regime, will become the most senior Pyongyang official to travel to the US since 2000.
:: North and South Korean leaders embrace at surprise summit

:: Sky News witnesses 'spectacular' explosions on North Korea 'nuclear site'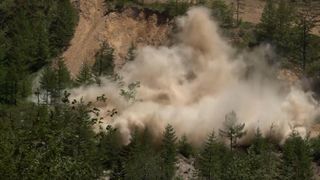 Mr Kim coordinated the North Korean president's two meetings with Mr Pompeo in April and May.
He and Kim Jong Un's sister were the only North Korean officials to attend the first inter-Korean summit in April alongside the North Korean leader.
News of his impending trip to New York came after US officials – led by the US ambassador to Manila, Sung Kim – arrived in North Korea and met their counterparts at the border village of Panmunjom on Sunday.
Mr Trump said on Twitter at the time: "Our United States team has arrived in North Korea to make arrangements for the summit between Kim Jong Un and myself.
"I truly believe North Korea has brilliant potential and will be a great economic and financial Nation one day. Kim Jong Un agrees with me on this. It will happen!"
Mr Trump will also welcome Japan Prime Minister Shinzo Abe to the White House on 7 June.