North Korea still sees no reason to meet with the United States despite the friendship between Trump and Kim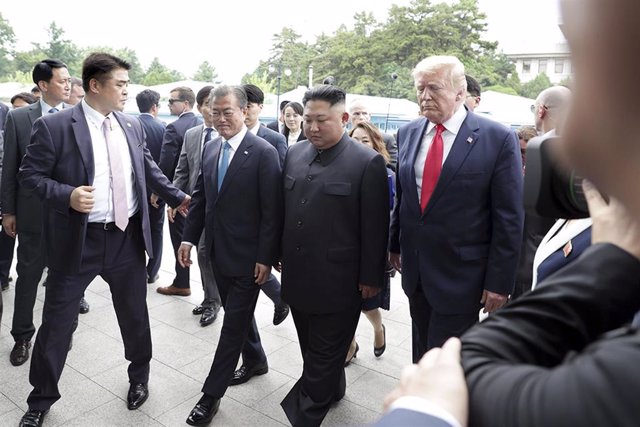 US President Donald Trump and North Korean leader Kim Jong Un – Contact – Archive
SEOUL, Jan. 11 (DPA / EP) –
Senior officials of the North Korean Government have once again ruled out the possibility of a future meeting between US President Donald Trump and North Korean leader Kim Jong Un to restore talks about the denuclearization of North Korea despite the friendship that unites both leaders.
"Washington should make more concessions and we know that this is not going to happen," said North Korean Foreign Ministry adviser Kim Kye Gwan after Trump sent a birthday congratulation to the North Korean leader this week.
"They are nothing but beautiful words," the North Korean adviser lamented in a statement collected by the national media on Saturday.
Tensions between the United States and North Korea have increased in recent weeks. Pyongyang has conducted a series of weapons tests and some experts say the solitary state may be preparing for an intercontinental ballistic missile test that could put it back on a road to confrontation with Washington.