North Korea open á its doors to "medical tourism" from 2020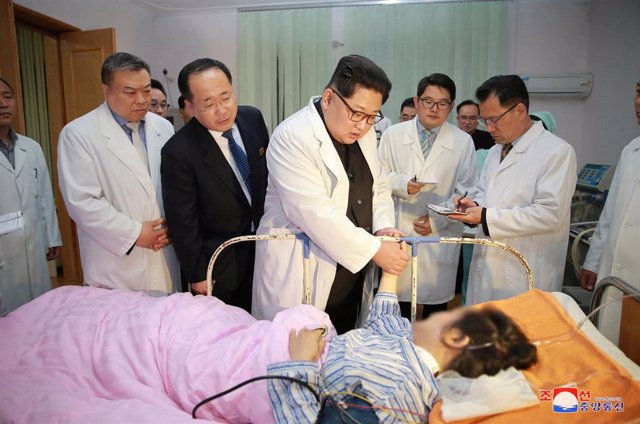 Kim Jong A visit to a hospital in North Korea – REUTERS / KCNA KCNA – Archive
MADRID, Dec. 6 (EUROPE PRESS) –
North Korea plans to open a medical tourism program starting in 2020 so that foreign citizens receive treatment within the country for cataracts, dental problems and even cancer tumors, as reported by the Workers' Party newspaper – the party National only – the 'Rodong Sinmun'.
To this end, the authorities have inaugurated the so-called Corporation for the Treatment of Exchange Tourists, with the intention of meeting "the growing demand for medical tourism according to the international trend".
This new state entity will be responsible for the management, according to the newspaper, of both the mineral clinics and spas and will also provide "access to tourist attractions of interest for all patients trained to visit them," according to information from the 'Rodong Sinmun', collected by the NKNews news portal.
There is a circumstance that private tourism is one of the few aspects of the North Korean economy that are not affected by the multitude of international sanctions that weigh on North Korea for its nuclear and ballistic programs. In fact, about 350,000 Chinese tourists visit the country a year, and leave about 175 million dollars in their coffers.
"It is a way to combine modern medicine with traditional care that Chinese tourists like so much," North Korean Studies professor at Seoul University, Yang Moo Jin, tells Reuters.
The reality, however, "is that medical supplies providers in North Korea barely cover the most basic needs," according to a South Korean government report on North Korean medical services. "Local clinics and doctors do not have equipment, and the situation is not much better in secondary care centers," the report adds.