North Korea made $200m flouting sanctions, UN told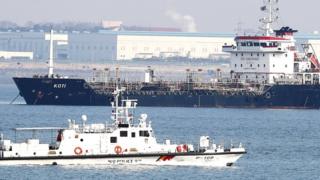 North Korea earned nearly $200m (£141m) last year by exporting banned commodities in breach of international sanctions, a UN report says.
The report by a panel of experts said several countries including China, Russia and Malaysia had failed to stop the illegal exports.
It said there was evidence of military co-operation with Syria and Myanmar.
Pyongyang is subject to sanctions from the US, UN and EU over its nuclear and ballistic missile programmes.
But the report, which was submitted to the UN Security Council, said the North "continued to export almost all the commodities prohibited in the resolutions… between January and September 2017".
The report said several unnamed multinational oil companies were being investigated for their alleged role in supplying petroleum products to North Korea.
It said shipments of coal had been delivered to China, Malaysia, South Korea, Russia and Vietnam in breach of sanctions using "a combination of multiple evasion techniques, routes and deceptive tactics".
The expert panel accused North Korea of "exploiting global oil supply chains, complicit foreign nationals, offshore company registries, and the international banking system".
China's embassy in North Korea denied flouting Security Council sanctions, but said in a statement that the two neighbours had maintained "normal trade exchanges". It said Chinese food, fruit and household products were still being sold in North Korea.
---
What are the UN sanctions against North Korea?
Sanctions in recent years have targeted North Korea's coal trade with China, as well as banned exports of ore and other raw materials and imposed travel bans and asset freezes on individuals and companies linked to its nuclear programme.
The latest UN sanctions, announced in December, were estimated to reduce the nation's petrol imports by up to 90%. It included a ban on exports of North Korean goods, such as machinery and electrical equipment. Meanwhile, all North Korean nationals working abroad were told to return home within 24 months.
---
UN monitors found that Myanmar and Syria continued to co-operate with North Korea's main arms exporter, Komid, despite it being on a UN sanctions blacklist.
The report said there was evidence that the North was helping Syria to develop chemical weapons and providing ballistic missiles to Myanmar.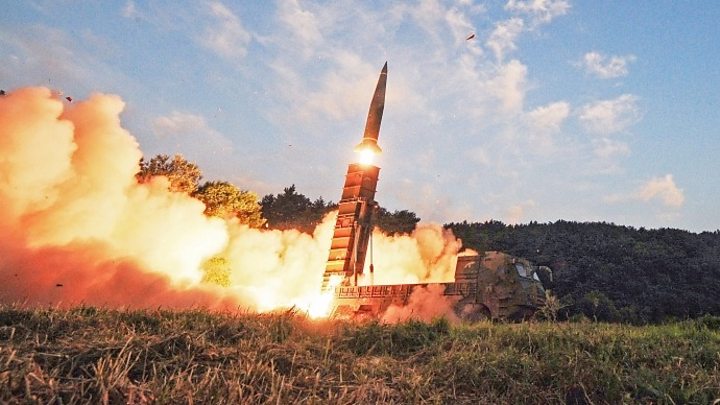 Between 2012 and 2017 the panel revealed there had been more than 40 North Korean shipments to companies acting for the research centre overseeing Syria's chemical weapons programme.
Syrian officials had told the monitors that the only North Korean experts on its territory were involved in sport.
Myanmar's ambassador to the UN said the country had no arms relationship with North Korea.