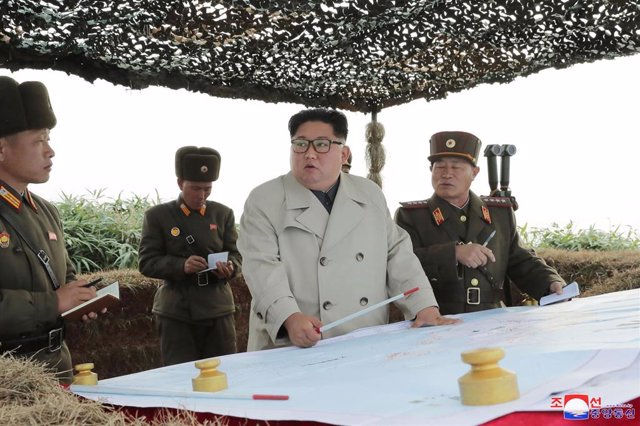 Kim Jong Un on a visit to a North Korean military base – – / KCNA / dpa
MADRID, Nov. 28 (EUROPE PRESS) –
The Armed Forces of North Korea on Thursday launched an unidentified projectile, as denounced by the Board of Chiefs of Staff of South Korea, the highest South Korean military command body.
The dome of the South Korean Armed Forces has not given more details about the launch or specified how many projectiles would have been launched or the location of the launch.
According to the South Korean news agency Yonhap, this Thursday's launch would be the thirteenth armament test conducted this year by the regime led by Kim Jong Un. The last launch of North Korea took place on October 31, when it launched two missiles from a large launching platform in the direction of the East Sea.
Japan's Coast Guard has said the projectile launched by North Korea on Wednesday could be a missile, according to Reuters.