North Korea denounces that the "hostile policy" of the United States prevents progress in the dialogue for denuclearization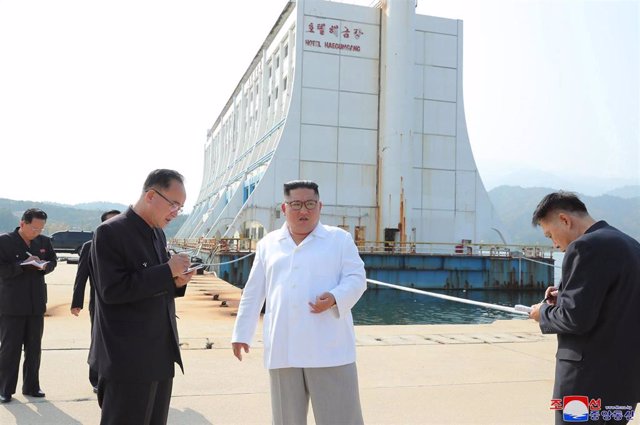 Kim Jong Un, on a visit to the Kumgangsan region – – / KCNA / dpa
SEOUL, Nov. 5 (Reuters / EP) –
The North Korean regime has denounced on Tuesday the "hostile policy" of the United States with the Pyongyang authorities for considering that this position is preventing progress in the dialogue framework for the denuclearization of the Korean peninsula.
The regime led by Kim Jong Un has lamented that the United States is not showing flexibility with North Korea since the talks on denuclearization broke down in October following the decision taken at the failed June summit in Vietnam by the North Korean leader and the US president , Donald Trump, to resume dialogue in this regard.
"The dialogue channel between the Democratic People's Republic of Korea and the United States is getting closer and closer due to this attitude," said a head of the North Korean Ministry of Foreign Affairs cited by the official North Korean news agency KCNA.
The North Korean senior official has stressed that the recent report by the US Department of State that maintains North Korea's cataloging as a sponsoring country of terrorism is "one more proof" of the "hostile policy" that the Washington Government has regarding Pyongyang authorities.
The message of the head of the North Korean Foreign Ministry arrives the same week in which the Deputy Secretary of State, David Stilwell, will arrive on an official visit to the capital of South Korea, Seoul, to try to boost the dialogue with Korea of ​​the North, in addition to addressing with the South Korean authorities its decision to abandon an Intelligence information exchange agreement with Japan.
In April, the North Korean leader said his country would give Washington a deadline of up to the end of the year to be more flexible in the denuclearization talks and, since then, North Korean state media have issued warnings about the consequences of non-compliance. that term.
The United States and North Korea could hold another round of talks at the technical level in mid-November or early December, South Korean parliamentarian Lee Eun Jae said Monday after attending an informational day with the National Intelligence Service (NIS).