No immunity for NI veterans as Govt opens consultation
On Friday, Northern Ireland Secretary Karen Bradley announced the four-month consultation will end on 10 September.
The move is part of much-delayed action to implement four new legacy institutions set out in the 2014 Stormont House Agreement.
As part of the deal, political parties had agreed to the establishment of a new Historical Investigations Unit, to look into deaths related to the conflict in Northern Ireland.
But the plan was never implemented due to wrangling over the unit's remit.
More than 3,500 people were killed during 30 years of violence – 52% civilian, 32% members of the security forces and 16% paramilitaries.
Now, nearly 25 years after the IRA and loyalist paramilitary ceasefires, the legacy of The Troubles continues to haunt Northern Ireland.
Senior Tories – including at least two cabinet ministers – this week complained pursuing elderly soldiers for alleged offences committed four decades ago amounted to a "witch-hunt".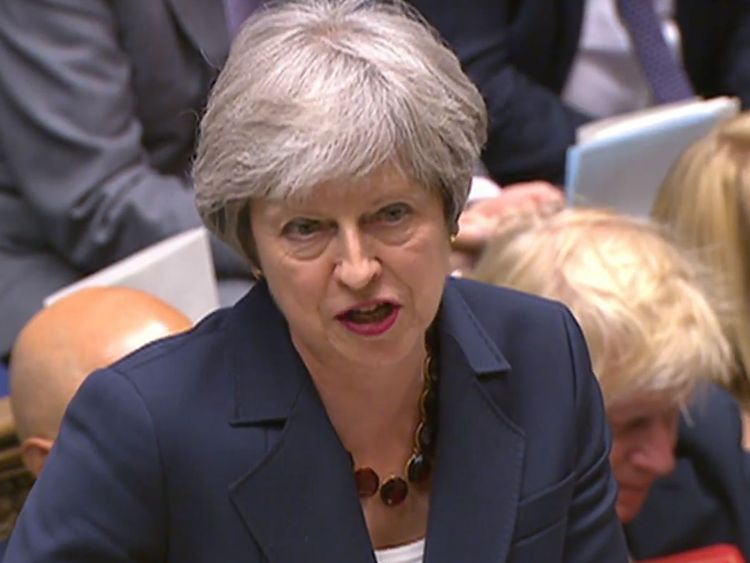 Mrs Bradley's publication of proposals without a so-called "statute of limitations" for allegations, which would have prevented the prosecution of former British soldiers, could yet escalate that row.
With Defence Secretary Gavin Williamson and Foreign Secretary Boris Johnson having both voiced their objection to the plan, her decision risks a further Cabinet split.
However, the Government insisted the new unit would be "balanced, proportionate, transparent, fair and equitable".
Mrs Bradley said: "I welcome the opportunity to launch the consultation today, seeking views on how to address the legacy of Northern Ireland's troubled past.
"Since my appointment as Secretary of State I have heard deeply moving stories about the suffering that victims and survivors have lived with for decades and the profound and lasting impact on individuals, families and communities.
"This consultation provides the opportunity to begin a process that has the potential to provide better outcomes for victims, survivors and their families.
"There is broad agreement that the current complex system does not work well for anyone and we are determined to put that right.
"In an area as sensitive as the troubled past in Northern Ireland, it is important that we recognise and listen to all views.
"Any way forward will only work if it can command confidence from across the community.
"Now is the time for everyone with an interest in addressing the legacy of Northern Ireland's troubled past to have their say."
The DUP had opposed a statute of limitations for Northern Ireland alone, fearing it would fuel demands for a terrorist amnesty.
The party's leader Arlene Foster said: "There is a need to consider this issue. However, the best way to do this is at a UK-wide level.
"It should not solely focus on Northern Ireland veterans."
Sinn Fein and the Irish Government had also rejected any suggestion of British soldiers being treated differently than any other suspect.
It has also been suggested an attempt to exclude former British troops from the unit's work would be found illegal by courts.
Sinn Fein deputy leader Michelle O'Neill accused Theresa May of misleading Parliament on the issue during Wednesday's Prime Minister's Questions.
The Prime Minister told MPs: "The only people being investigated for these issues that happened in the past are those in our armed forces or those who served in law enforcement in Northern Ireland."
She added: "That is patently unfair – terrorists are not being investigated.
"Terrorists should be investigated and that is what the Government want to see."
David Ford, a former Northern Ireland justice minister, said: "Both the Prime Minister and the Secretary of State said that the only people who feared being pursued for actions in the past were effectively police or soldiers. That simply isn't true."
On Thursday, a senior judge rejected an application to have the case against retired soldier Dennis Hutchings, 77, thrown out.
He will stand trial for attempted murder in relation to the fatal shooting of John Patrick Cunningham in 1974.