No deal: Lloyds rejects Edmonds' £10m proposal
Sky News has learnt that lawyers for Mr Edmonds, who hosted television shows including Deal or No Deal and Telly Addicts, told Lloyds during mediation talks last month that he would accept a £10m payment from the bank in exchange for dropping his claim.
Lloyds rejected the offer, prompting the TV presenter to walk out of the meeting on 10 November.
He is now preparing to launch formal legal proceedings against Lloyds early in the new year, which are expected to result in a claim for just under £70m and not the widely reported figure of up to £300m, according to insiders.
The £300m figure was arrived at prior to the instruction of forensic accountants who have since determined a more precise value to Mr Edmonds' claim.
The ongoing row between Mr Edmonds and Lloyds revolves around the collapse of his company Unique Group in 2007, which he alleges was the consequence of a fraud perpetrated by former employees of HBOS.
The Reading branch of the bank, which was rescued by Lloyds TSB during the 2008 financial crisis, was at the centre of a conspiracy to load corporate clients with huge debts, then asset-strip them as they collapsed.
Six people were jailed earlier this year for their roles in the fraud, and Lloyds has set aside £100m to compensate victims.
The bank said that nearly two-thirds of the 63 former HBOS customers included in Lloyds' review had received compensation offers, and of those 41 parties, 35 had accepted the proposed settlements and been paid.
Litigation funders are being lined up to finance Mr Edmonds' case, in which he will claim that Unique failed because of the fraud at HBOS' Impaired Assets Office in Reading.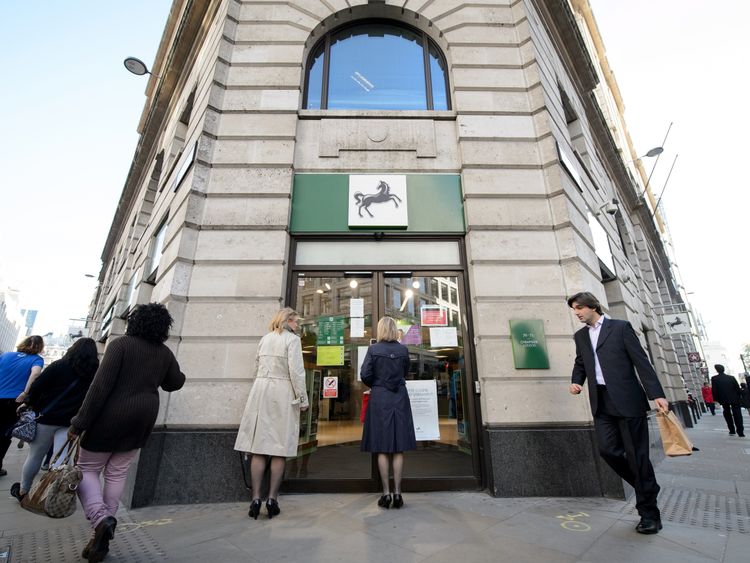 It was reported at the weekend that the former TV presenter was putting a £3m French chateau up for sale as he prepares to launch his legal action against Lloyds.
Mr Edmonds' lawyer, Jonathan Coad, a consultant at Keystone Law, said: "There is a confidentiality agreement governing the mediation.
"But it is public knowledge that it failed because Noel and his legal team walked out of it.
"Now Lloyds faces the grim prospect of a litigation process which will last at least 18 months and will inevitably cause immense additional harm to its already badly damaged brand, culminating in a two-week trial when its ugly wrongdoing and years of concealment are chronicled in detail."
Lloyds originally sued Mr Edmonds in 2008 in an effort to recover losses that had been incurred by HBOS on loans to Unique Group.
However, it did not pursue a similar claim against the star's business partner, Paul Pascoe, instead agreeing a settlement with him which included a confidentiality clause.
Responding to an enquiry about the £10m settlement proposal, Lloyds repeated an earlier statement, saying: "Despite Lloyds Banking Group's determined efforts to reach a consensual resolution with Mr Edmonds through mediation, this has not been possible.
"As a result, a formal litigation process has begun.
"We recognise Mr Edmonds suffered personal distress and inconvenience as a result of him interacting almost a decade ago with an ex-HBOS employee convicted earlier this year in relation to criminal conduct at HBOS Reading Impaired Assets office.
"However, we strongly refute that this caused his business to collapse."