No 10: Bercow's alleged remark 'unacceptable'
John Bercow is reported to have called Commons Leader Andrea Leadsom a "stupid woman" after launching a tirade against the government in the Commons on Wednesday.
A Number 10 spokeswoman said Downing Street was aware of the alleged remarks, adding: "Clearly the prime minister thinks they are unacceptable. If an official complaint is made it should be properly investigated."
Sources close to Ms Leadsom have told Sky News she will not be making a formal complaint as she is "entirely focused on getting the bullying and harassment processes up and running".
They added: "She is not taking this lightly but recognises that, on balance, the best way for her to make a difference is to press on with her work to establish an independent complaints procedure."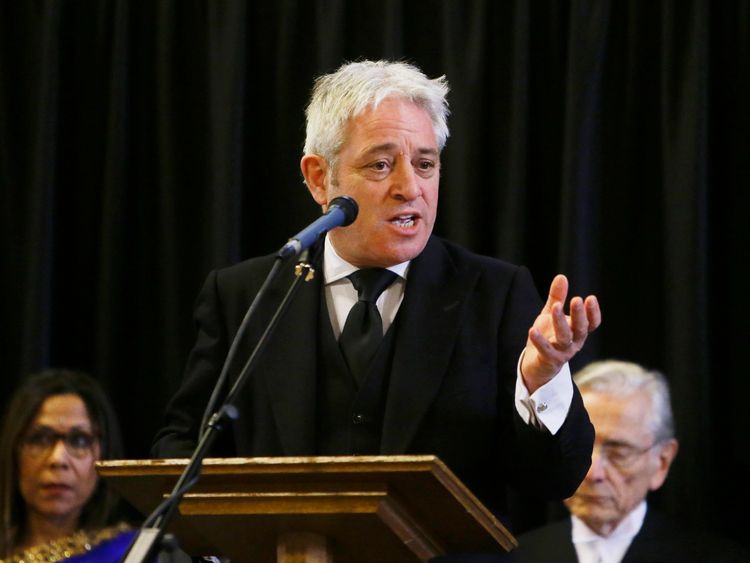 While not wanting to detract from what she considers to be an example of bullying, "she is coping with it and is not going to let this get to her", the sources said.
Mr Bercow is said to have made the remarks – which he has not denied – after Prime Minister's Questions as Transport Secretary Chris Grayling was about to make a statement on railways.
Labour chief whip Nick Brown rose to complain that the opposition had been denied a copy of the statement and that it was being made to cut into time allocated for an opposition debate.
The speaker then responded with an angry rant against the government, much of it directed at Ms Leadsom, and MPs claim his insult was then delivered under his breath.
One unnamed MP who claims to have heard Mr Bercow's aside told The Daily Telegraph: "He said 'stupid woman' and went on to say either 'f****** useless' or 'f****** outrageous'.
"But I'm clear that the words 'stupid woman' were said, and I am clear that the word 'useless' was said. I thought what I was witnessing was entirely outrageous."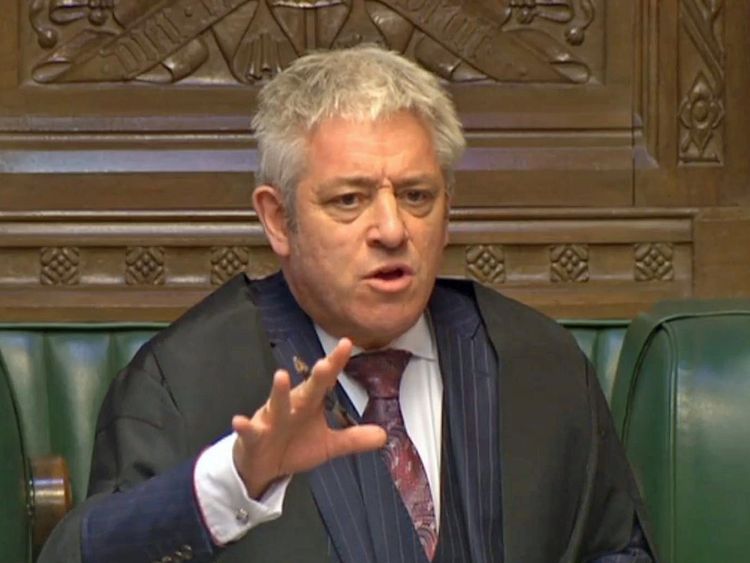 Responding to the latest accusation, a spokesperson for the speaker made no attempt to deny that he used the words attributed to him or that the target was Ms Leadsom.
"Wednesday was an unusual and controversial day in how business was handled in the House by the government and some strong and differing views were expressed on all sides on the subject," the spokesperson said.
"The speaker treats his colleagues with respect and strives at every turn to facilitate the House of Commons."
The alleged comment about Ms Leadsom comes as the speaker battles to keep his job amid calls to quit over allegations he bullied and abused two former members of his Commons staff.
And it happened just hours before a committee of senior MPs blocked an inquiry into the allegations from two former private secretaries, Angus Sinclair and Kate Emms.
The commons committee on standards voted three-two against allowing parliament's commissioner for standards to investigate the allegations, which Mr Bercow has denied.