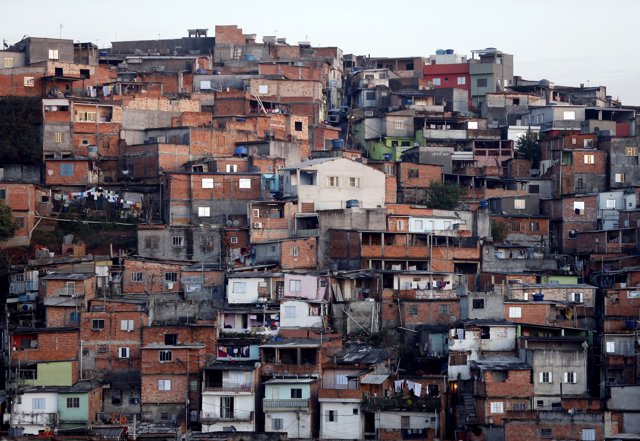 A general view of Jardim Sao Luis near the edge of Sao Paulo (Brazil) – REUTERS
MADRID, Dec. 2 (EUROPE PRESS) –
At least nine people have died this Sunday because of an avalanche recorded at a party in Paraisópolis, a favela in the town of Sao Paulo, in southeastern Brazil.
The G1 news portal has reported that the deceased are eight men and one woman, while seven others have been injured.
The incident took place after Brazilian security forces broke into one of the massive parties held in the favela, which authorities say are mostly sponsored by drug trafficking.
The Military Police has indicated that it was carrying out an operation in the area where the party was held – which was attended by some 5,000 attendees – when the officers were attacked by two men from a motorcycle. This would have caused panic among the attendees.
The Chief of Police Emiliano de Silva Neto has claimed that none of the victims were shot and confirmed that all of them would have died after being crushed by the crowd trying to escape from the area.
The governor of the state of Sao Paulo, João Doria, has requested that a "rigorous investigation" be opened on the facts to clarify responsibilities after this "sad episode", as he pointed out in his Twitter account.
Paraisópolis, with 100,000 inhabitants, is the second largest favela in Sao Paulo and the fifth in Brazil.