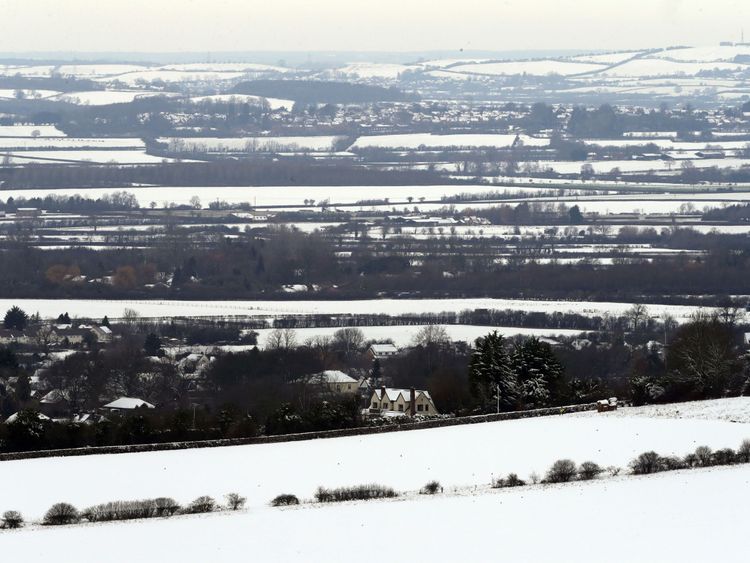 Hundreds of schools were closed, thousands have been left without power and flights are still being delayed, with disruption on the road and rail network as people returned to work on what was dubbed 'Black Ice Monday'.
Yellow weather warnings for snow and ice are in place for London and the South East, much of the Midlands, Northern Ireland, Wales, the east coast of England and northern and western Scotland in the aftermath of Storm Caroline.
Clear skies on Monday night could see temperatures plummet to -15C (5F) in rural areas – the coldest night of the year.
This would beat Sunday night's low of -11.6C (11F), which was recorded in Northumberland.
Cardiff could be the coldest UK city with lows of -8C; Birmingham and Edinburgh could drop to -7; Liverpool could be -6; Belfast, Newcastle, London, Exeter and Norwich could all shiver at -4.
Dozens of flights were cancelled at Heathrow on Monday, while there were also cancellations at Edinburgh and Manchester airports.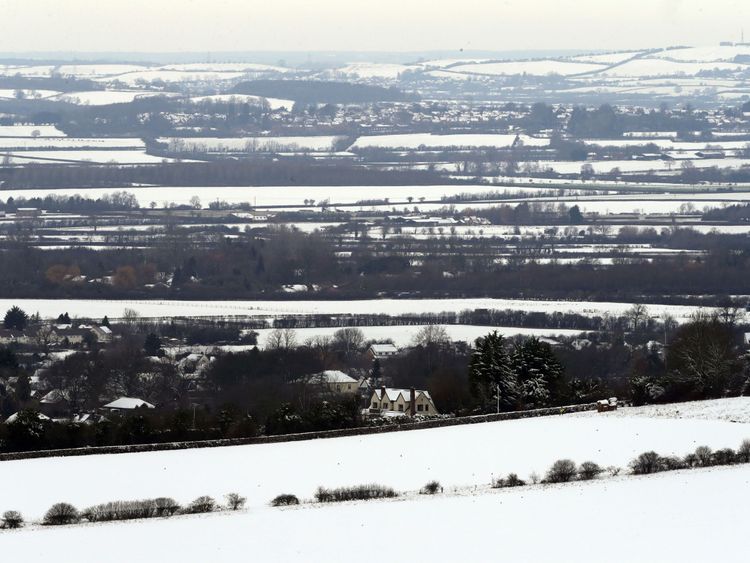 Passengers posted images on social media of long queues and scores of suitcases lined up, with complaints of a lack of information from the airport and airlines.
Kenton Keithly, from California, was stuck in Newcastle after his connecting flight to Heathrow was cancelled on Sunday. He has been told he must wait until Tuesday to return home.
The 65-year-old said: "Britain obviously doesn't do well in winter. Everything breaks down."
A Heathrow spokesman apologised for the problems and said: "Flights at Heathrow are disrupted today due to crew and aircraft being out of position following yesterday's weather.
"Before coming to the airport, passengers must check their flight status with their airline. If the status of your flight is cancelled, please do not travel to the airport, keep updated via the airline's website."
Heavy snow on the ground caused delays to West Midlands Railway and Great Western Railway services, while London Northwestern Railway trains into the capital from Milton Keynes were either delayed or cancelled.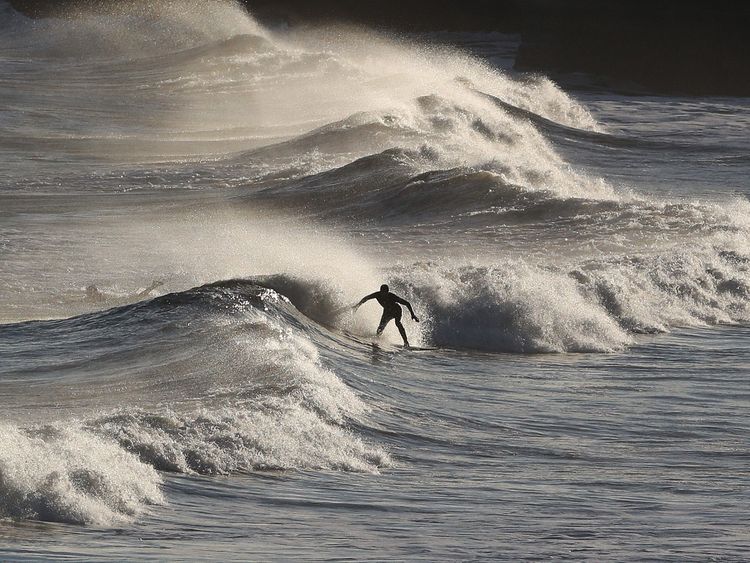 Eurostar has warned of delays on both sides of the Channel, with speed restrictions in place because of the freezing conditions.
Motorists were urged to drive with caution, even if there was no sign of ice or snow. Icy slush on the M40 between junctions two and three caused a van to flip over after hitting two cars.
South Central Ambulance Service wrote on Twitter: "Three vehicle RTC this morning on M40 J2-3 nbd with @tvprp @Bucksfire @HighwaysEngland 4 pts, fortunately all minor injuries tho 1 to hospital for further treatment. Road conditions icy; lots of slush in lane 4 at scene of collision. #SlowDown #DriveToTheConditions."
There has also been disruption to P&O Ferries services, with delays of up to two hours. The Port of Calais was forced to close early on Monday afternoon because of the "extreme" weather.
In the Midlands, South Wales and South West, Western Power Distribution engineers worked overnight to restore power to 99,500 homes. Some 7,000 customers are still without electricity, 6,500 in the West Midlands.
SSE restored power to 50,000 homes on Sunday, but as of 8am on Monday 800 in Oxfordshire and parts of Wiltshire still had no power.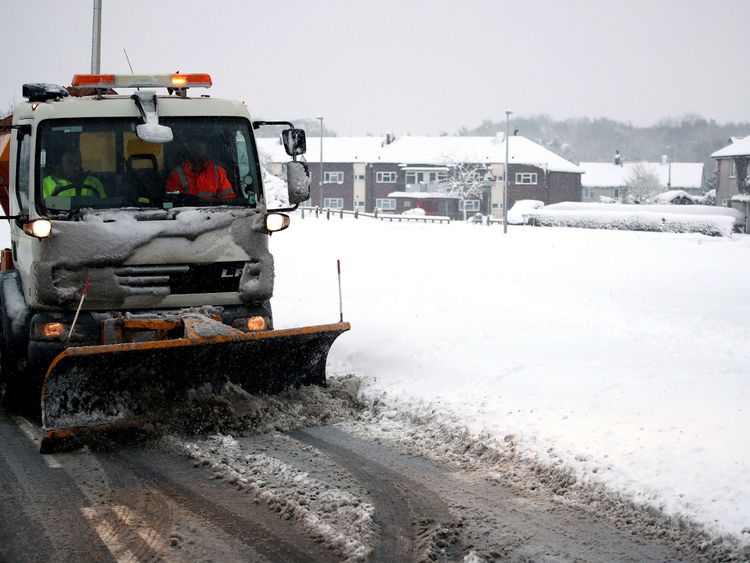 The weather caused more than 200 schools in Gloucestershire to shut, along with more than 300 in Staffordshire and 100 in Shropshire.
In Wales, 71 schools were forced to close in Flintshire, 11 in Wrexham and 49 in Denbighshire.
Birmingham City Council had to cancel all council-run school transport services on Monday as the cold snap continued.
The RAC is expecting 11,000 breakdowns on Monday – 20% above normal for this time of year.
Road safety spokesman Pete Williams said: "Many motorists are waking up to what has been dubbed Black Ice Monday on the roads as treacherous ice and snow conditions have been compounded by plummeting temperatures overnight.
"Drivers are advised to consider whether their journey is essential or if they can delay it and travel later."