In a statement, Chegwin's family said: "We are heartbroken to share the news that Keith Chegwin sadly passed away following a long-term battle with a progressive lung condition, idiopathic pulmonary fibrosis, which rapidly worsened towards the end of this year.
"Keith died peacefully at home shortly after midnight on the 11 December.
"His wife Maria, his daughter Rose and his son Ted were by his side.
"We would like to take this opportunity to thank Severn Hospice for the kindness, support and care they have shown us all over the last few weeks.
"Keith was a loving husband, father, son, brother, uncle and friend. We would respectfully ask to be left to mourn his passing in private."
The It's A Knockout presenter rapidly became a household name, and his death has prompted an outpouring of grief from celebrities and fans alike.
His first wife, the singer Maggie Philbin, said she was "heartbroken" and he was "still attempting to be life and soul of the party despite being on portable oxygen" during his sister's wedding two months ago.
She revealed he was surrounded by "so much love" from his second wife Maria, their son, his sister, twin brother Jeff and his father, Colin, and his daughter who flew over from San Francisco.
I'm absolutely devastated to hear that my friend Keith Chegwin has died.He was one of the nicest people I have ever known and over the years we did shows together and became great friends. Keith RIP.

— Tony Blackburn (@tonyblackburn) December 11, 2017
Very sad to hear about the death of Keith Chegwin. A kind, funny, brave man who seized the day.

— Lorraine (@reallorraine) December 11, 2017
Chegwin started out his career as an actor after being spotted by Phil Collins' mother, June Collins, as a child.
He appeared in several children's TV shows and ads, including for Pepsi and Cadbury Creme Eggs.
He also appeared in Roman Polanski's Macbeth, playing Banquo's son.
In the mid 1970s he moved away from acting and became a household name as he presented programmes such as Multi-Coloured Swap Shop and Cheggers Plays Pop.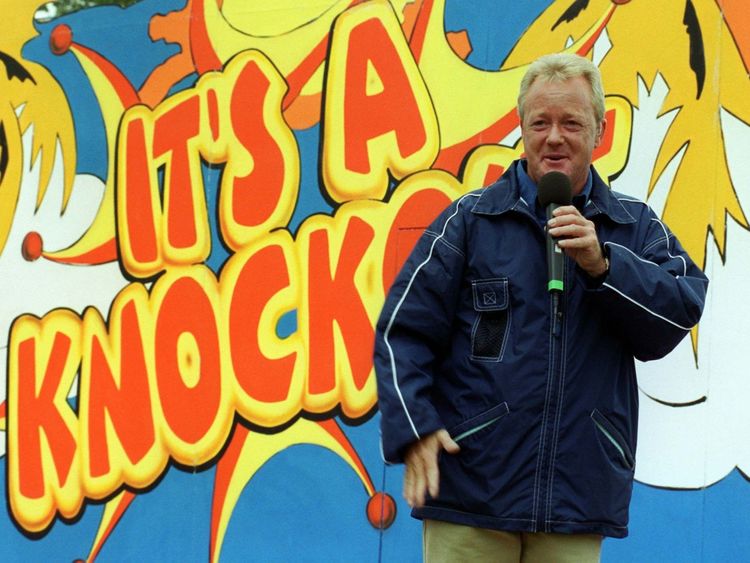 In the 1980s, he presented Saturday Superstore.
He and Swap Shop co-presenters Noel Edmonds and his first wife released the pop single, I Wanna Be a Winner, which reached number one in 1982.
During the late 1980s and 1990s his career petered off due to alcoholism, which he detailed in semi-autobiographical book Shaken But Not Stirred.
Following an appearance on This Morning in 1992, he stopped drinking and managed to reboot his career.
He joined The Big Breakfast in 1993 when he presented Down Your Doorstep in which he cried: "Wake up you beggars, it's Cheggers!". Soon after, he went on to present the show.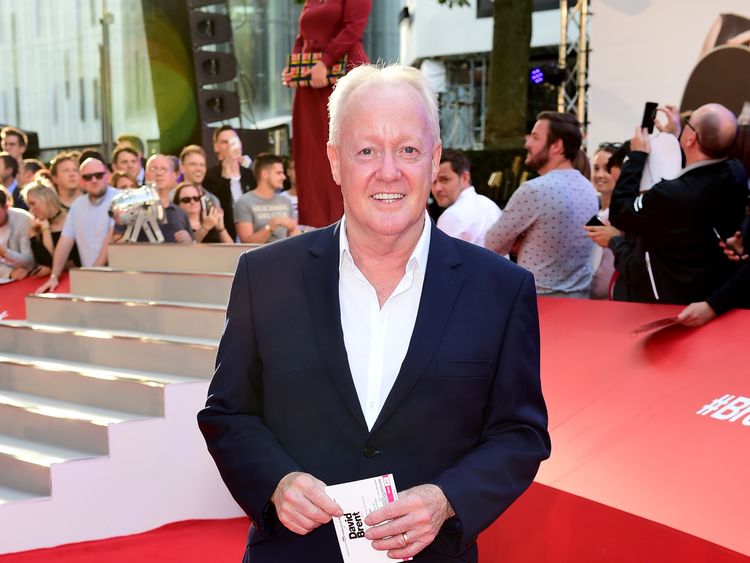 Chegwin also presented a revived version of the 1970s gameshow It's A Knockout on Channel 5.
However, not all of his shows were a success. Wearing just a hat, Chegwin presented the nudist game show Naked Jungle, which he would later admit was "the worst career move" in his life.
He was also a mainstay on GMTV, appearing on the breakfast programme for seven years from 2000.
In 2012 Chegwin was presented with a lifetime achievement award at the National Reality TV Awards.
Chegwin's final appearance on TV was on Celebrity Big Brother in 2015, followed by Celebrity Masterchef in the same year.
He did not have a manager or an agent and anybody could email him.
Over the past 50 years, Chegwin appeared in numerous pantomimes, with his last, Beauty And The Beast, in March 2016.