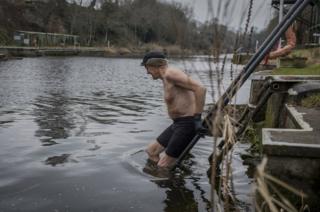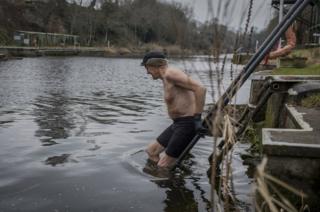 Sitting behind woodland and surrounded by steep rocky slopes, it's hard to imagine Henleaze Lake is just outside the centre of Bristol.
Formed in 1919, members of Henleaze Swimming Club have been bathing in the green water of the lake ever since, gaining a diving board and a sauna along the way.
A clubhouse wall is given over to photographs of swimmers from throughout the years, and parts of the grounds seem fixed in the past.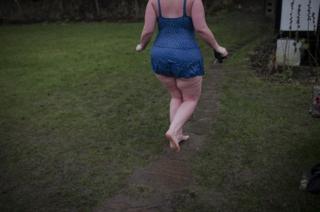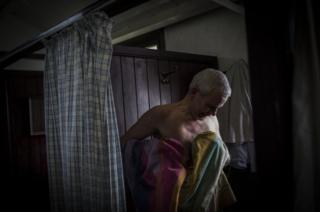 Come summer, the banks of the former quarry are full of bathers. However, the winter offers a different picture.
The leaves are off the trees and the landscape is quiet.
Yet a small but enthusiastic core of swimmers remain, braving waters that regularly reach temperatures close to freezing.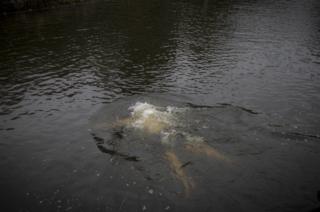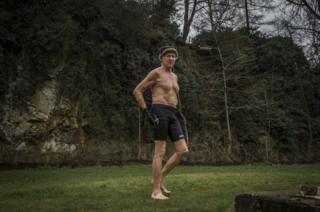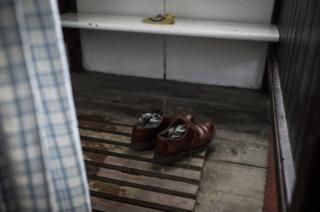 There is a sense of community within the group, perhaps bonded by the temperature of the water.
Motivations differ, however. Anna van Wely, who has been swimming at the lake for many years, has relished the opportunity to meet like-minded individuals.
Another swimmer, Mike Rafter, points to the sense of liberation that winter swimming provides, saying little else can make you feel so alive.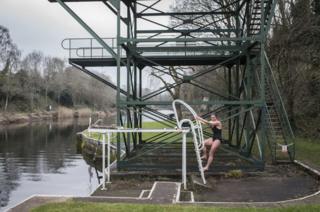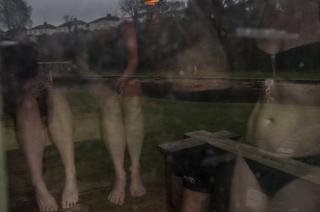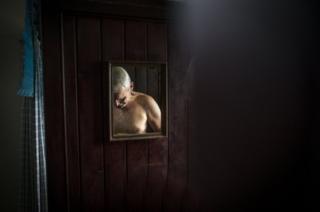 All photographs by James Beck.