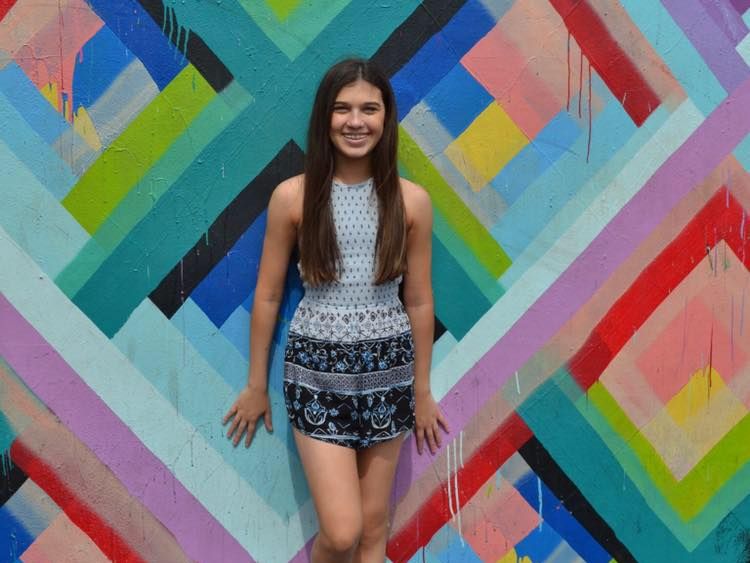 Family and friends, including many who had earlier posted desperate appeals for their missing loved ones, announced their deaths on social media.
A total of 17 people are confirmed to have died and more than a dozen were injured after the attacker opened fire at Marjory Stoneman Douglas High School in Parkland on Wednesday afternoon.
Alyssa Alhadeff
It is with the sad news that we share the following information from our local affiliate Parkland Soccer Club. Our thoughts and prayers are with her family and all those affected by the shooting yesterday. pic.twitter.com/5MEPNOy8zI

— Florida Youth Soccer (@FYSASoccer) 15 February 2018
The teenager was among the fatalities, with her soccer club reporting on Facebook "with great sadness" that the "beloved" Alyssa had not survived.
"Alyssa Alhadeff was a loved and well respected member of our club and community," Parkland Travel Soccer wrote. "Our thoughts and prayers go out to her family and all the other victims of this tragic event."
A note from her family on the same post added: "To Alyssa's friends honor Alyssa by doing something fabulous in your life. Don't ever give up and inspire for greatness," it read. "Live for Alyssa! Be her voice and breathe for her. Alyssa loved you all forever!"
Family members had previously posted appeals to help find Alyssa, who was missing after the shooting.
Jaime Guttenberg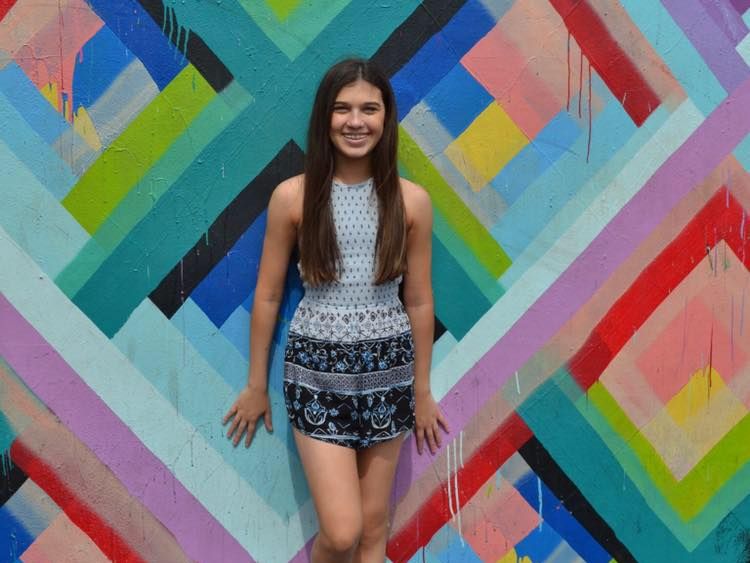 The first victim of the massacre to be named was Jaime Guttenberg, after family members confirmed she had died in the "senseless" killings.
Marc Pollack said his cousin Jaime, who attended the school where the shooting happened, was an "awesome young girl" in a Facebook post following the killings.
He wrote on Facebook: "This is a picture of our sweet cousin Jaime who was senselessly and tragically killed today at Stoneman Douglas High School.
"My heart is broken from the loss of this awesome young girl and the pain that our entire family is enduring.
"Jennifer Bloom Guttenberg, Fred Guttenberg and Jesse Guttenberg, we are all here for you. The love and strength in our family runs deep and you guys are not alone."
Martin Duque
A friend of student Martin Duque has described him as "one of the nicest people I know".
Isaac Briones said he last saw Martin on the day of the shooting, and that they had spent the lesson of the day "just playing around, talking about jokes and stuff".
He posted a photo on Instagram of the boys together, saying "I love brother Martin you'll be missed buddy. I know you're in a better place. Duques forever man I love you junior!!! R.I.P Martin Duque!"
Nick Dworet
This is Nick Dworet. He is 17 years old and attends Stoneman Douglas High School. As of right now, he is missing. If anyone knows where he is please contact the police. His family and loved ones are looking for him. pic.twitter.com/YbR6iGeIeu

— Laura Carolina (@lauriecarolinaa) 15 February 2018
The 17-year-old swimmer was commemorated in a Facebook post by his swimming club.
"He was an amazing person as well as a great swimmer. A happy young man who embodied the values of our program," the club wrote.
"A young man who had changed his life recently and was on a major up swing in his life."
Friends had also posted appeals for help finding Mr Dworet.
Twitter user Laura Carolina posted pictures of Nick saying his "loved ones and family are looking for him".
She later tweeted: "It is with great sadness I am to report that Nick has been found, but he has passed away. Heaven has gained an angel today. We love you Nick."
Chris Hixon
An athletic director at Marjory Stoneman Douglas High School also died in the shooting.
Chris Hixon was a member of the Roman Catholic Church and the Archdiocese of Miami confirmed his death.
He had taken a job patrolling the grounds of the school as a security specialist, and in this capacity came within the gunman's range.
Alaina Petty
The 14-year-old was announced to have died by the Mormon Church, where she was a member.
The Church of Jesus Christ of Latter-day Saints said Alaina Petty was among the deceased, and that 17-year-old Madeleine Wilford, another member of the church's Coral Springs congregation, was wounded.
"Once again we find ourselves as a nation and as communities faced with a tragic loss of life and incomprehensible sorrow" the church said.
"We unite our prayers with millions of others who are mourning and praying for them."
Aaron Feis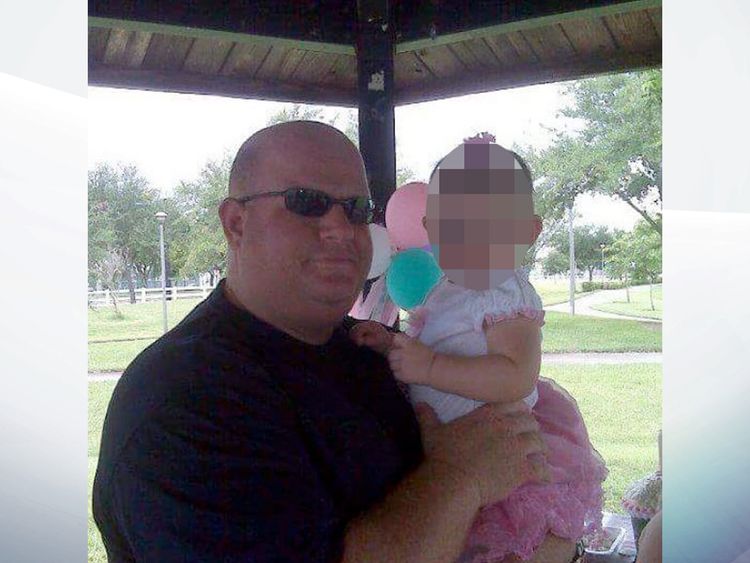 Football coach Aaron Feis was among those who died trying to save students after he reportedly used his body as a shield against the bullets.
The man has been hailed a hero after he tried to stop the gunman killing youngsters at the school.
One student, who called herself Angelica Losada, posted a picture of the coach with a baby, adding: "This, ladies and gentlemen, (is) the face of a hero.
It is with Great sadness that our Football Family has learned about the death of Aaron Feis. He was our Assistant Football Coach and security guard. He selflessly shielded students from the shooter when he was shot. He died a hero and he will forever be in our hearts and memories pic.twitter.com/O181FvuHl3

— MS Douglas Football (@MSDEagles) 15 February 2018
"Coach Aaron Feis was injured protecting a student in the shooting at Marjory Stoneman Douglas High School and, at last report, is in critical condition.
"He is a friend to all students that know him. He was always so nice to me when I went to school there, and I know he is close with my brother and his friends."
Despite initial reports suggesting he was in a critical condition, Mr Feis was later believed to have died in hospital.
Meadow Pollack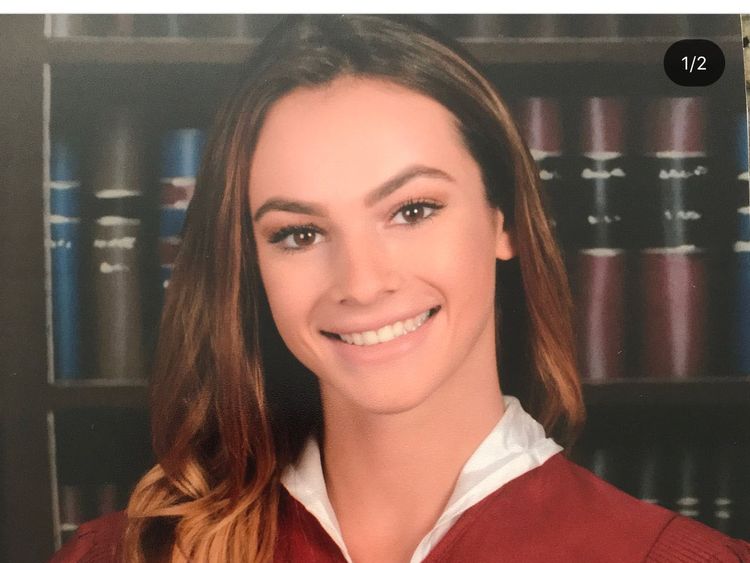 Eighteen-year-old Meadow Pollack had plans to attend Lynn University, her family said.
The girl's father confirmed she was among those killed on Wednesday. Her parents reportedly called her phone repeatedly but only heard it ring, and kept vigil outside the school.
"An angel was taken away from us in that horrific tragedy," family friend Adam Schachtel said on Facebook. "No words can be said so just prayers and sadness."
Joaquin Oliver
Friends said senior Joaquin Oliver was among the students killed in the shooting.
Nineteen-year-old Tyra Hemans said they had been friends for several years.
She was outside the school on Thursday holding up two signs, one about gun control and the other about coach Aaron Feis and Joaquin, widely known by his nickname, "Guac," short for "guacamole."
Ms Hemans said she last saw her friend at school on the day of the shooting.
Earlier in the day, Oliver's sister, Andrea Ghersi, shared a photo of her brother on Facebook and wrote he was missing after the shooting. The post was shared more than 8,500 times.
Scott Beigel

Geography teacher Scott Beigel was credited with saving the lives of students.
Pupil Kelsey Friend told Good Morning America he had unlocked a door for students after gunshots were heard.
"I thought he was behind me, but he wasn't. When he opened the door he had to relock it so we could stay safe, but he didn't get a chance to."
:: What we know about 'troubled' Florida shooting suspect
:: Were warning signs about gunman missed?
:: Student brands Trump a 'piece of s***' for reaction to shooting