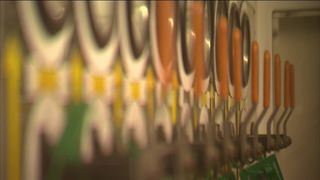 A source familiar with the discussions has told Reuters that Downing Street is considering applying European import tariffs for a time-limited period after December 2020.
This would form part of a back-stop arrangement in the event the implementation of the final Brexit deal is delayed, the source added.
The tariffs govern the duties levied on goods arriving in the customs union, the EU's trading bloc, which Britain is currently a member of.
Theresa May has committed Britain to leaving the customs union as part of Brexit, but what system replaces this is currently the subject of fierce debate among her top team.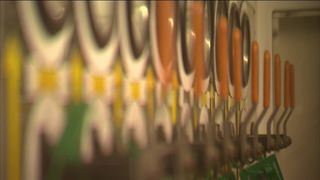 On the subject of the backstop, the PM's spokeswoman said negotiations on it were continuing alongside efforts to agree a future customs model.
She said: "Once the implementation period is finished we will be able to not only negotiate and sign trade deals but implement them."
She added: "Our position has always been that the implementation period ends in December 2020."
When asked if that would mean Britain will be outside the EU's common external tariff and therefore able to set its own tariffs, the spokeswoman said: "We will be taking control of our trade policy."
The prime minister earlier denied "climbing down" on leaving the customs union, amid speculation the departure could be delayed for years until a replacement system is established.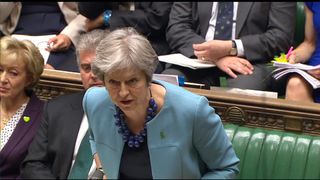 Speaking to journalists at an EU summit in Bulgaria, Mrs May said: "The United Kingdom will be leaving the customs union as we're leaving the European Union.
"Of course, we will be negotiating future customs arrangements with the European Union and I've set three objectives."
She said these objectives were that Britain should have its own trade policy, should have frictionless trade with the EU and avoid a "hard border" on the island of Ireland.
Mrs May's Brexit "war cabinet" convened again on Tuesday, but did not reach an agreement on which of the two options for customs arrangements on the Irish border – the "customs partnership" or "maximum facilitation" – it will support.
The EU wants Britain to reveal its preferred option at a European Council meeting in June, but Downing Street has insisted it will not put a time-frame on the process.
The Irish border has emerged as one of the most difficult Brexit issues, with Mrs May dead set against Brussels' "backstop" option which would see the alignment of Northern Ireland matters with the EU.
Meanwhile, Ireland's prime minister has cast doubt on a Brexit deal unless substantial progress is made by next month.
Leo Varadkar met Mrs May in Sofia on Thursday as part of a Western Balkans summit in the Bulgarian capital.
Speaking to the Irish Times beforehand, Mr Varadkar said the clock was ticking for sufficient progress to be made.
He said: "If we are not making real and substantial progress by June then we need to seriously question whether we're going to have a Withdrawal Agreement at all.
"We stand by the text of the Withdrawal Agreement and the text of the protocol published in March as does the taskforce and the 27 member states that are behind us."
The British PM also held talks with German chancellor Angela Merkel, French president Emmanuel Macron, European Council president Donald Tusk and European Commission president Jean-Claude Juncker