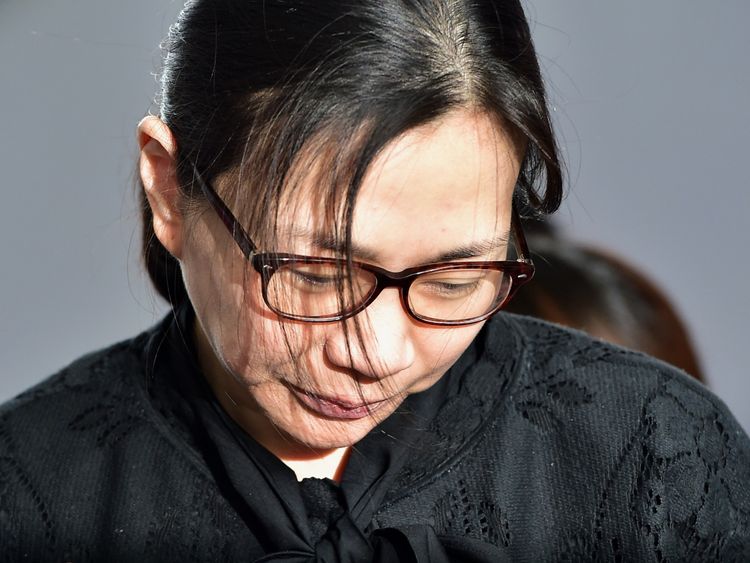 Cho Hyun-min reportedly hurled water at a man during a business meeting, according to Maeil Business Newspaper, a Seoul-based business daily.
The man worked for an agency that makes adverts for Korean Air, the country's flagship carrier.
After throwing water at him, Ms Cho then screamed before sending him out of the room, the newspaper added.
Ms Cho later wrote on Facebook: "I apologise with my head down for my foolish and reckless behaviour.
"I have no words to say for my action that I should not have done under any circumstances."
She also said she had apologised to those who had been at the meeting in March.
However, throwing water into someone's face can be seen as assault in South Korea and Seoul police have confirmed they are investigating the incident.
Korean Air has partially disputed media reports of the incident, saying Ms Cho "only threw a cup with water on to the floor".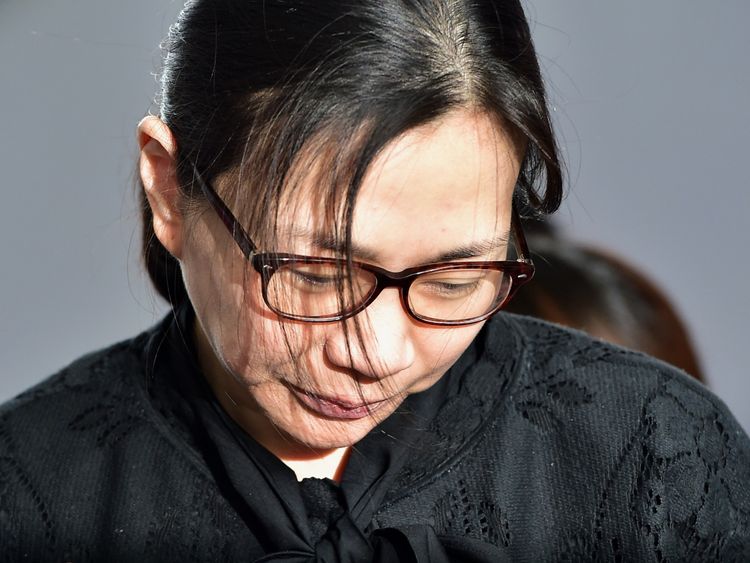 Ms Cho, 36, is the younger sister of Cho Hyun-ah, who lost her temper on a Korean Air flight in 2014 after being served macadamia nuts in a bag rather than a bowl.
She had forced two airline workers to kneel and beg for forgiveness, and also ordered the Seoul-bound plane to return to its gate at New York's JFK airport.
Her actions made headlines around the world and even saw her briefly jailed for breaking transport laws.
The nut row sparked a petition among South Koreans calling for Korean Air to lose its flag-carrier status.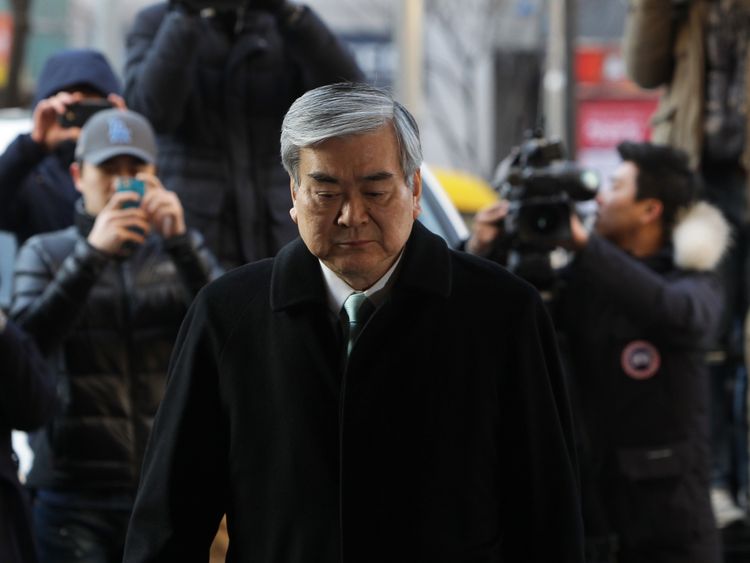 Both women are the daughters of Cho Yang-ho, who has held the top job at Korean Air for more than 20 years.
Their younger brother Cho Won-tae is also no stranger to anger management problems, assaulting a 77-year-old woman in 2005 after she told him off for reckless driving.