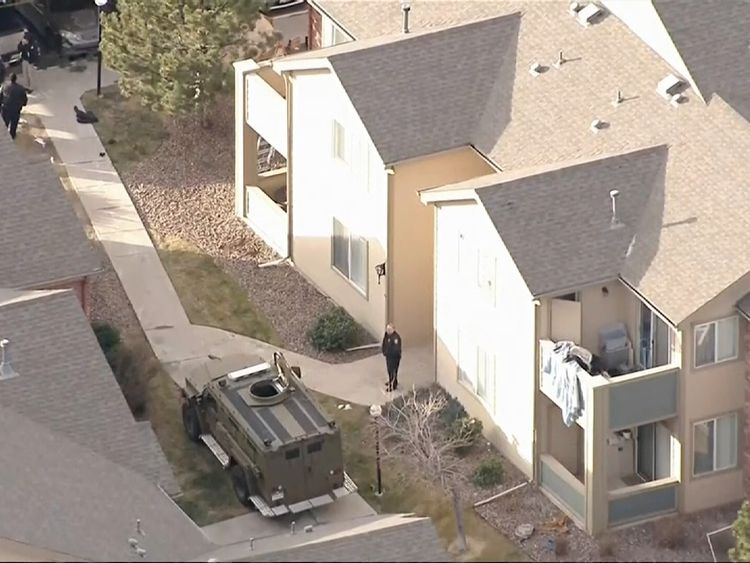 Gunfire broke out as sheriff's deputies responded to calls of a "disturbance" at a landscaped apartment complex at about 5am local time.
Douglas County officers said one of the deputies died from their injuries. He was later officially identified at a news conference as 29-year-old Zackari Parrish.
Sheriff Tony Spurlock paid tribute to him as a "good kid" who "loved to serve".
**Copper Canyon OIS Update**- Deputies responded to a domestic disturbance resulting in shots fired. 5 deputies shot by suspect. 1 deputy confirmed deceased. 2 civilians also shot by suspect. Suspect shot & believed to be dead & no longer a threat. #CopperCanyonOIS

— DC Sheriff (@dcsheriff) December 31, 2017
The four officers hurt were named as Mike Doyle, Taylor Davis, Jeffrey Pelle and Tom O'Donnell.
The other two people shot were civilians in a separate apartment to the gunman, who was shot dead at the scene.
His identity was not released, though reporters were told to expect more details about what happened in the coming hours.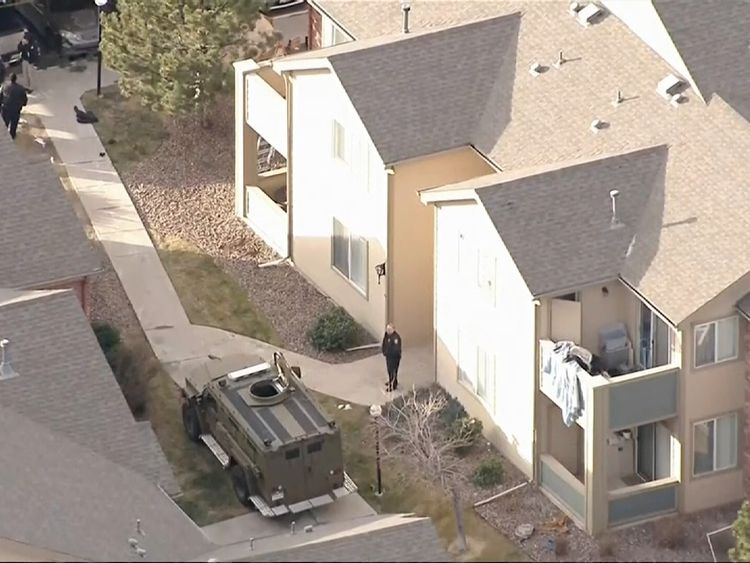 A hospital where three people were taken for treatment described their conditions as non-life threatening while another local hospital, which received four patients, would not give any information on their status.
Douglas County deputies had earlier tweeted a "code red" urging all locals in the Highland Ranch area to stay indoors and keep away from windows as the incident unfolded.
A Code Red was sent out regarding this incident. Any citizens in the affected area are instructed to shelter in place, avoid windows and stay away from exterior walls. pic.twitter.com/RgutCEqgJA

— DC Sheriff (@dcsheriff) December 31, 2017
Police firearm teams surrounded Copper Canyon Apartments while attending paramedics wore body armour for protection.
An emergency shelter was also set up for those ordered to leave their homes for their own safety.
A procession of police vehicles later escorted the body of the deputy who was killed from Littleton Adventist Hospital.
President Donald Trump tweeted: "My deepest condolences to the victims of the terrible shooting in Douglas County @DCSheriff, and their families. We love our police and law enforcement – God Bless them all!"