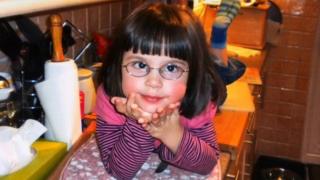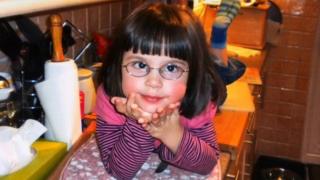 Failings by agencies over the care of a six-year-old girl who was murdered by her father did not contribute to her death, a coroner has ruled.
Ellie Butler was battered to death by her father Ben Butler in October 2013, 11 months after being returned to his care at the family's south London home.
Butler, who was accused of shaking Ellie as baby, was jailed for life with a minimum of 23 years for her murder.
The coroner, Dame Linda Dobbs, ruled that Ellie was unlawfully killed.
Reacting to the ruling, Ellie's grandfather Neal Gray said Ellie had been "let down by fundamental failings in the system" and he was disappointed that the agencies "have not had to account for the role they played".
He said he and his late wife Linda had been "ignored" whenever they had tried to give any input about her care.
"I still believe that, had the childcare agencies worked together and shared information, and had the parents not been so readily believed, Ellie would still be alive today."
Mr Gray also told the BBC he believes Ellie's parents used face paint to hide bruising on her face when he saw her.
Concluding the inquest at South London Coroner's Court, Dame Linda said: "On the evidence I am unable to conclude that any acts or omissions by the relevant agencies possibly or probably contributed to the death of Ellie."
She added it was "unclear" if all recommendations from a Serious Case Review into Ellie's death "have been implemented and audited".
The review found Sutton Children Services felt "powerless to act" following the High Court's ruling which led to Ellie returning to her parents.
Butler was convicted of Ellie's murder after a trial in June 2016. Ellie's mother Jennie Gray was also jailed for three and a half years for child cruelty and attempting to pervert the course of justice.
Ellie had been placed into the care of her grandparents Neal and Linda Gray when she was a baby after Butler was accused of shaking her.
He successfully appealed and Mrs Justice Hogg in the family division of the High Court ruled that Ellie's parents had been "exonerated" of causing her injuries and she was returned to their home in Sutton in November 2012.
During his evidence at the inquest, Mr Gray said his granddaughter's murder at the hands of a "brutal maniac" had been "avoidable".
"[Ellie] was placed at fatal risk by being returned to her parents. The circumstances surrounding it must be avoided so that lessons may be learned and other children protected in the future", he said.
Social workers from Services for Children (S4C), who worked to return Ellie to her parents, also agreed with Mr Gray that they had "failed" the girl.
Butler and Gray both gave evidence to the inquest by video link from prison and repeatedly denied they caused their daughter any injuries.
Butler, who also accused the coroner of being "corrupt", said: "I don't accept I caused harm to Ellie and will fight in a different court to prove it."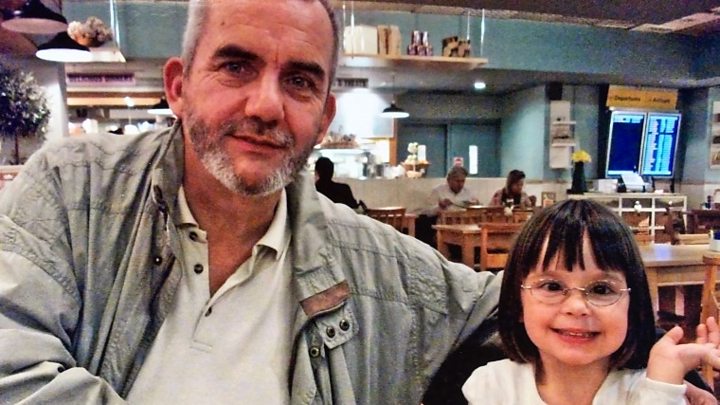 Gray told the inquest her partner's "bark was worse than his bite".
The inquest covered the period between the ruling to return Ellie to her parents and her death, but did not look at how Mrs Justice Hogg's decision was made.
Following her ruling the coroner stressed that those who were worried about any court judgment should be able to raise those concerns.
"Lawyers are only advisers, they are not decision makers. That responsibility lies with the agencies themselves," she said.
After the inquest, Christine Davies, independent chairwoman of the Sutton Local Safeguarding Children Board, said measures had been subsequently been put in place "to ensure, as far as possible, such a tragedy never occurs again".
In a statement, S4C said it hoped the inquest would "help to ensure that the most efficient system possible is in place to protect children in future."
---
Timeline of events leading up to Ellie's death
February 2007: At six weeks old and in the sole care of her father, Ellie was found to be "suddenly soft and limp". Scans showed she had serious injuries
June 2007: Ellie was placed in the care of her grandparents
January 2008: The Family Court found that, on the balance of probability, Butler caused Ellie's injuries and Gray failed to protect her
March 2009: Butler was convicted of grievous bodily harm and sentenced to 18 months in prison. He had a history of offending and violence
June 2010: His criminal conviction was quashed by the Court of Appeal on the basis of new medical evidence
July 2012: The Family Court overturned an order which protected Ellie from her parents. It exonerated Butler and said that any injury caused to Ellie was "purely accidental"
An independent social work agency was appointed to replace Sutton Council's social workers to oversee the children being returned to their parents
The children were not subject to any court orders which had an effect of preventing agencies (social workers, child protection, schools etc) from having any further involvement
November 2012: Ellie was returned to her parents' care
October 2013: Ellie was murdered by her father