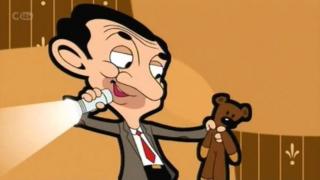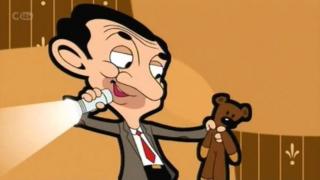 The government is giving commercial broadcasters including Channel 4 and ITV an extra £60m to compete with BBC children's programmes.
The money is to be spent over three years and will be used to encourage more home-grown programmes.
Teletubbies creator Anne Wood, said the funding had come at the right time, adding: "We desperately need more support."
The £60m pot will come from the 2010 licence fee settlement.
Culture Secretary Karen Bradley said it would give the children's TV sector "the boost it needs to create innovative content for a wider audience that would otherwise not be made".
The money will be available for programmes shown by commercial public service broadcasters – including ITV, Channel 4 and Channel 5 – as well as other "free and widely available" channels and streaming services, and potentially other online platforms.
Teletubbies creator Anne Wood, who leads the Save Kids' Content UK campaign, said she was "deeply grateful" for the move.
'Never had such difficult times'
"It shows the government's awareness of the issue and the importance of children's television culture to children in this country," she told BBC News.
"We in the children's production sector have never had such difficult times raising finance. We desperately need more support."
The Department for Digital, Culture, Media and Sport said the fund could be used to pay for up to 50% of the production and distribution costs of original TV shows.
Programmes from new and diverse backgrounds, and those made in the nations and regions, will be "a particular focus", it said.
The government said the fund would "stimulate greater variety in a market where the BBC is often the dominant buyer and broadcaster" of children's shows.
Spending on first-run home-grown children's programming by public service broadcasters fell by 26% to £84m between 2006-16.
In 2016, CBBC and CBeebies accounted for 87% of all such children's programming.
Although ITV no longer has the daily offering of children's TV shows that many children of the 1970s and 1980s will remember, it does screen a range of children's programmes on its channels, often to be seen on ITV early on weekend mornings.
It recently announced a new show, Spy School – described as an entertainment game show challenging child contestants to solve puzzles and crack codes – that will be on air from 7 January.
Its other popular shows include the animated adventures of Mr Bean, the Saturday morning show Scrambled! and the comedy Bottom Knocker Street.
The announcement of the extra funding comes after media watchdog Ofcom was given new powers to set quotas for children's shows on public service broadcasters.
Follow us on Facebook, on Twitter @BBCNewsEnts, or on Instagram at bbcnewsents. If you have a story suggestion email [email protected]