New Zealand declares the death of the last two victims disappeared after the eruption in Isla Blanca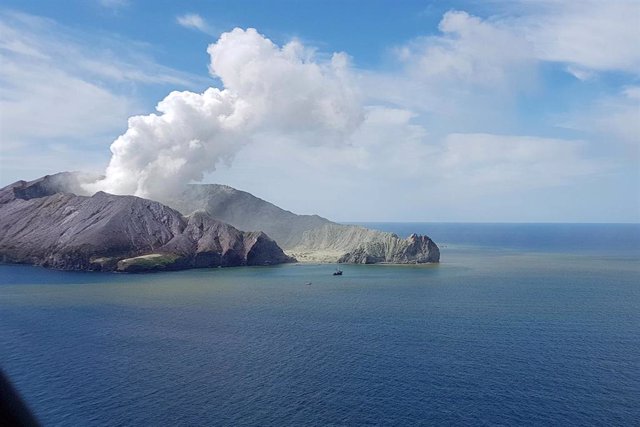 The White Island volcano, also known as Whakaari, in New Zealand. – – / AUCKLAND RESCUE HELICOPTER TRU / DPA – Archive
WELLINGTON, Jan. 23 (DPA / EP) –
The forensic authorities of New Zealand have officially declared Thursday the last two victims disappeared after the eruption of the volcano on the White Island that occurred at the beginning of last December.
The two victims were Winona Langford, a 17-year-old Australian, and Hayden Marshall-Inman, a 40-year-old New Zealand tourist guide. Experts believed at first that their bodies could be in near-shore waters and could be dragged towards the north end of the island.
However, as announced by the New Zealand Police, medical and forensic teams point to the two women perished on the same island, also known as Whakaari, on December 9. The search for the two bodies was canceled on the eve of Christmas Day.
Therefore, the number of official fatalities has risen to 20. Most of those who have survived are still receiving treatment in burn units in hospitals in New Zealand and Australia.
The agency responsible for the observation of seismic and volcanic activity in New Zealand, Geonet, has reported that lava has become visible in the vents that were created after the eruption, but, and despite the fact that the volcano shows a "high state of restlessness ", there is no risk that it will erupt again.
At the time of the eruption there were 47 people on the island, of which 24 were from Australia, nine from the United States, five from New Zealand, four from Germany, two from China and two from the United Kingdom and one from Malaysia.
The tragedy has raised a strong controversy in New Zealand towards the tourism industry and local authorities, which is criticized for allowing tourists to access an island with an officially active volcano.
New Zealand Prime Minister Jacinda Ardern has explained that investigations by authorities, as well as forensic doctors, could be extended by one year and that, depending on the results, there could be criminal penalties of up to five years in jail .