New Delhi restricts road traffic due to pollution alert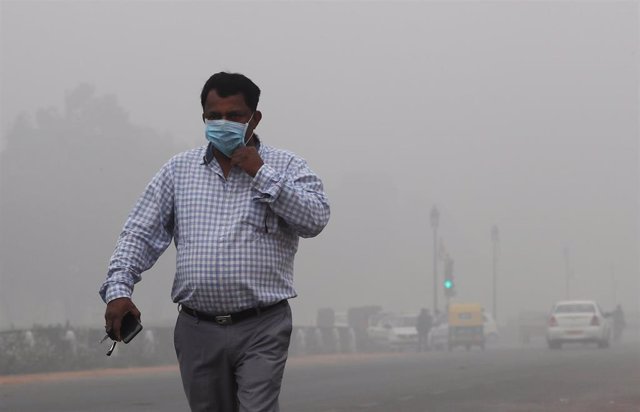 A man walks with a mask on his face because of the heavy pollution in New Delhi – REUTERS / ADNAN ABIDI
NEW DELHI, Nov 4 (DPA / EP) –
New Delhi on Monday launched a plan to restrict road traffic in the city, which will take effect for two weeks as part of its efforts to control heavy pollution, after the mega-city has reached maximum levels of toxic particles in the environment.
The measure indicates that private cars with finished enrollment in pairs and cars with odd registration will cycle on alternate days from Monday to Thursday, November 14, as explained by the mayor, Arvind Kejriwal.
Thus, he said that about 150,000 cars will remain off the roads on Monday and that those who violate the regulations must pay a fine of 4,000 rupees (about 51 euros).
Last week, the Government declared a state of public health emergency and ordered the closure of schools, a measure that remains until Tuesday, November 5. In addition, several flights have been diverted or delayed in recent days due to poor visibility, according to local media.
The indices that measure the levels of air quality particles have varied between 430 and 490 from Sunday to Monday, in various parts of the city, as reported by the Central Pollution Control Board of India (CPCB, in English). The maximum level in the air quality index is 500.
The agency that monitors pollution had warned last week that it was a "public health emergency" and had warned of "adverse impacts" for citizens, "especially children," according to a document collected by the ANI agency .