Netanyahu wins comfortably in the primaries of his party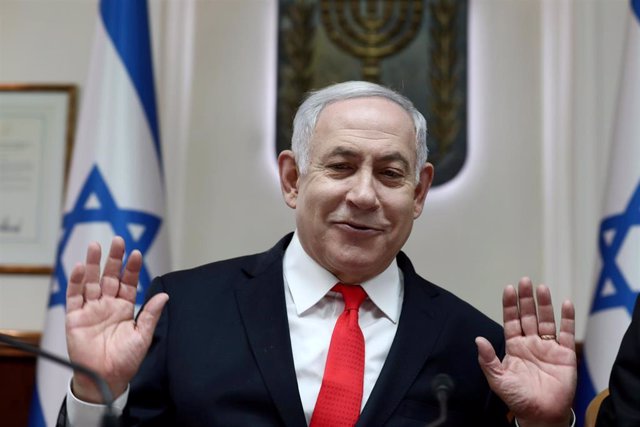 The Prime Minister of Israel, Benjamin Netanyahu, during a meeting of his Government team held in Jerusalem. – REUTERS / POOL NEW
JERUSALEM, Dec. 27 (Reuters / EP) –
Israeli Prime Minister Benjamin Netanyahu has achieved a comfortable victory on Friday in his party's primaries, the conservative Zikist Likud, obtaining 72.5 percent of the vote.
Netanyahu, who hours earlier proclaimed his "great victory", thus reinforces his position in the party, which had been questioned after not having reached in November any agreement with the opposition leader of the Blue and White party, Benjamin Gantz, to form a coalition government.
Criticisms against Netanyahu increased within the Likud as a result of his imputation for corruption and the results in the April and September elections, which left the rightist block without the possibility of adding a majority in the Knesset.
"Thanks to the friends and members of the Likud for their trust, support and love. With the help of God and yours, I will lead the Likud to a great victory in the next elections and continue to lead the State of Israel on its way to achievements without precedents, "he wrote on his Twitter account after meeting an urn footing that gave him the winner.
His rival, Gideon Saar, obtained 27.5 percent of the support and admitted his defeat by offering his support to Netanyahu for the future "for the sake of Likud in the general election," he said through his Twitter account.
The next elections in Israel will take place on March 2, 2020, following an agreement between Likud and Blue and White, backed by Parliament following the vote in which it was dissolved on December 12.