Netanyahu says Iran's decision to inject gas into Fordow poses an international threat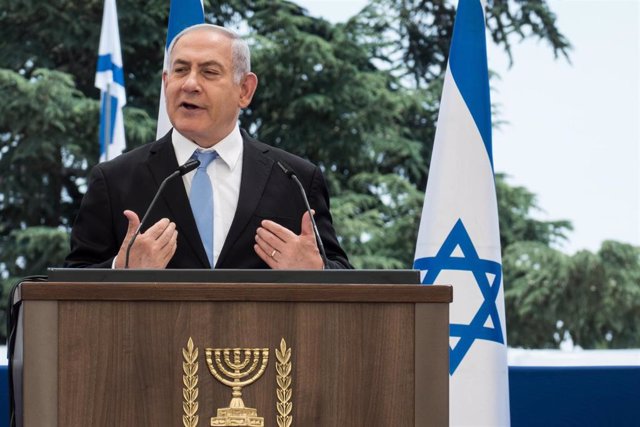 Benjamin Netanyahu – Nir Alon / ZUMA Wire / dpa – Archive
MADRID, Nov. 5 (EUROPE PRESS) –
Israeli Prime Minister Benjamin Netanyahu said on Tuesday that Iran's announcement of a new abandonment of its commitments to the 2015 nuclear agreement poses an international threat.
"Given Iran's efforts to expand its nuclear weapons program, expand its uranium enrichment to make nuclear bombs, I repeat: We will never let Iran develop nuclear weapons," he said, according to the Israeli newspaper 'The Jerusalem Post'.
Thus, Netanyahu has stressed that this "is not only for the security and future of Israel, it is for the future of the Middle East and the world." "Iran expands its aggression everywhere. It seeks to involve Israel. It seeks to threaten Israel. It seeks to destroy Israel. We will fight," he said.
The president of Iran, Hasán Rohani, announced during the day that the Islamic Republic will take another step in abandoning the commitments of the agreement with the injection of gas in the centrifuges of the nuclear power plant of Fordow.
Subsequently, the head of the Atomic Energy Organization of Iran (OEAI), Ali Akbar Salehi, has detailed that the authorities will enrich five percent uranium in the facilities in Fordow, according to the Iranian news agency IRNA.
"Tomorrow we will enrich five percent uranium in Fordow," he said, before stressing that Tehran "now has enough 20 percent enriched uranium, but could produce it if necessary."
In 2018, the president of the United States, Donald Trump, decided to withdraw the United States from the nuclear agreement signed with Iran in July 2015 by the 5 + 1 group (Russia, China, United States, France, United Kingdom and Germany).
In response, the Government of Iran has begun to breach some of its agreements and has criticized that the European countries signing the agreement have not reacted to compensate for the damage caused by the United States' exit from the pact.
Tehran has insisted at all times that these breaches are contemplated by the 2015 agreement in case some of the parties cease to maintain their commitments and stressed that they are "reversible" in case there is a response to their demands.
The 2015 nuclear pact establishes the withdrawal of sanctions against the Islamic Republic in exchange for a reduction in Tehran's atomic program.
Since the unilateral departure from the United States, Iran has called on the other signatory countries to focus their efforts on allowing trade with Iranian companies, especially crude oil exports, without being affected by US sanctions.