Netanyahu says he will respect the ruling in the process against him for alleged corruption in Israel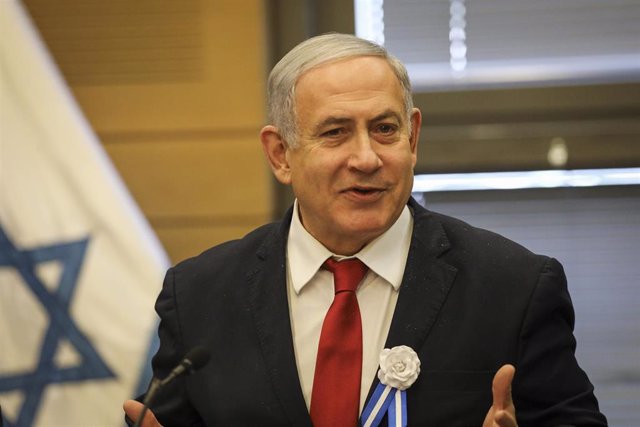 The Prime Minister of Israel, Benjamin Netanyahu – Ilia Yefimovich / dpa
MADRID, Nov. 22 (EUROPE PRESS) –
Israeli Prime Minister Benjamin Netanyahu said on Friday that he will respect the ruling in the process against him for alleged corruption, one day after being charged and denouncing an "attempted coup" against him.
"Of course, I want to make it clear that this whole process will be decided in court," he said. "We will accept the decision of the court, there is no doubt about that," he added.
"We will always act, from the beginning to the end, in line with the rule of law," said the Israeli prime minister, according to the local newspaper 'Yedioth Ahronoth'.
During the day, the Israeli opposition party Blue and White, led by Benny Gantz, has urged Netanyahu to resign from ministerial positions after confirmation of his imputation for alleged corruption offenses.
In a televised speech following the announcement of the decision of the attorney general of Israel, Avichai Mandelblit, the prime minister spoke of "an attempt to carry out a legal revolution" and said that the process "is contaminated by foreign interests with the objective of overthrow a right-wing prime minister. "
Thus, he stressed that "it is a sad day" and that "one has to be blind to not see that something bad is happening in the legal system." In this regard, he asked to "investigate the investigators" for what he has described as "infected cases."
On the other hand, Netanyahu criticized the moment of the announcement and stressed that "it is the most sensitive moment from the political point of view from the establishment of the State." "I will continue to lead this country, according to the letter of the law," he settled.
Mandelblit said after his announcement that "it is a difficult day, but it is an important day," before arguing that his decision is based on his belief that Israeli democracy should not tolerate corruption and breach of trust.
The attorney general announced on February 28 his intention to charge Netanyahu for bribery, fraud and breach of trust in three different cases, pending the hearings, although they were postponed due to the September elections.
The most serious of all is the 4000 case, in which it will face charges for bribes, fraud and breach of trust for promoting regulations that benefited the majority shareholder of the Bezeq group, Shaul Elovitch, in exchange for favorable coverage of the Walla portal .
In case 1000, the prime minister will be charged for fraud and breach of trust for receiving illegal gifts valued at 700,000 shekels (about 183,000 euros) in exchange for favors.
On the other hand, in the 2000 case, he has been charged with fraud and breach of trust for agreeing with 'Yedioth Ahronoth' to weaken Israel Hayom's competition newspaper – favorable to Netanyahu – in exchange for more favorable coverage to the prime minister. in the first half.