Netanyahu defends before Putin the "opportunity" posed by Trump's peace plan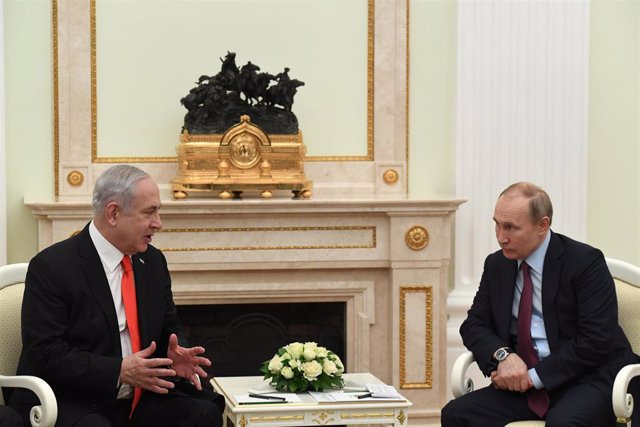 Benjamin Netanyahu and Vladimir Putin – Kobi Gideon / GPO / dpa
MADRID, 30 Jan. –
The Prime Minister of Israel, Benjamijn Netanyahu, has defended this Thursday before the President of Russia, Vladimir Putin, that the agreement proposed by the United States represents "a new and perhaps unique opportunity" to sign peace with the Palestinians.
Netanyahu has arrived in Moscow from Washington, where he participated in the presentation of the initiative of the American president, Donald Trump, appearing even with him at the symbolic moment. For now, the Russian Government has simply said that it will study the plan, rejected frontally by the Palestinians.
The Israeli prime minister has come to the Russian capital with the intention of "listening" to Putin's assessment of the so-called 'agreement of the century', as well as in formulas to "join forces for the sake of security and peace," as reported Netanyahu's office.
"Relations between Russia and Israel are solid and better than ever," said Netanyahu to the Russian president, whom he thanked – "on behalf of the entire Israeli people" – the pardon granted to Naama Issachar, condemned the year spent seven and a half years in prison for drug possession, according to the Sputnik news agency.
The Israeli Government has released images of the first meeting between Issachar and Netanyahu, which have been seen at the Moscow airport. "It's very exciting to see you. Now, we are going back home," Netanyahu said.