Netanyahu claims to have achieved "a great victory" in the primary in the Likud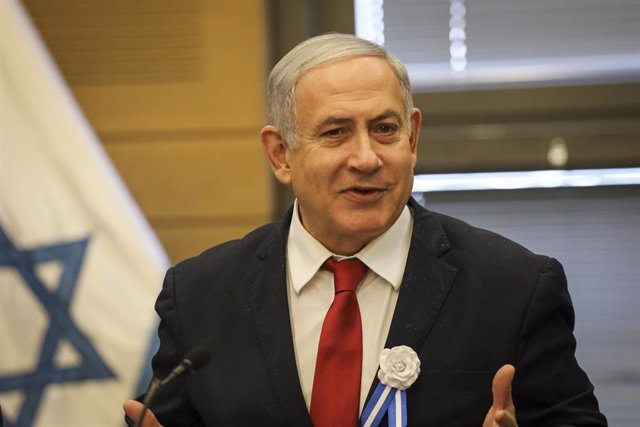 The Prime Minister of Israel, Benjamin Netanyahu – Ilia Yefimovich / dpa – Archive
MADRID, Dec. 26 (EUROPE PRESS) –
The Prime Minister of Israel, Benjamin Netanyahu, said on Thursday that he had achieved "a great victory" in the primaries held in his party, the Likud, in which he met the parliamentarian Gideon Saar.
"Thank you to the friends and members of the Likud for their trust, support and love. With the help of God and yours, I will lead the Likud to a great victory in the next elections and continue to lead the State of Israel on its way to achievements without precedents, "he said, in a message posted on his account on the social network Twitter.
Netanyahu has declared himself the winner before the results of the primaries have been announced, although a ballot poll published by Channel 12 points to a victory of the prime minister with 71.52 percent of the vote.
According to Likud, 49 percent of the more than 116,000 party members have gone to the polls, as the Israeli newspaper 'Haaretz' has collected.
Hours earlier, Netanyahu had claimed that participation was "extremely low" and had asked his followers to come to vote, while Saar's campaign noted that "participation is higher than average."
The primaries were summoned after the country saw itself engaged in a third general election in less than a year before the inability of Netanyahu and the leader of the Blue and White opponent, Benjamin Gantz, to join a government coalition.
Criticisms against Netanyahu increased within the Likud as a result of his imputation for corruption and the results in the April and September elections, which left the rightist block without the possibility of adding a majority in the Knesset.
Israel's attorney general, Avichai Mandelblit, announced in November his decision to charge the prime minister for bribes, fraud and breach of trust, after four days of hearing on the case held in October.
In response, Netanyahu spoke of an "attempted coup" against him and said the process "is contaminated by foreign interests with the goal of overthrowing a right-wing prime minister." Despite this, a day later he said he will respect the ruling.
The next elections in Israel will take place on March 2, 2020, following an agreement between Likud and Blue and White, backed by Parliament following the vote in which it was dissolved on December 12.