Netanyahu approves moving forward with the project to apply Israel's sovereignty in the Jordan Valley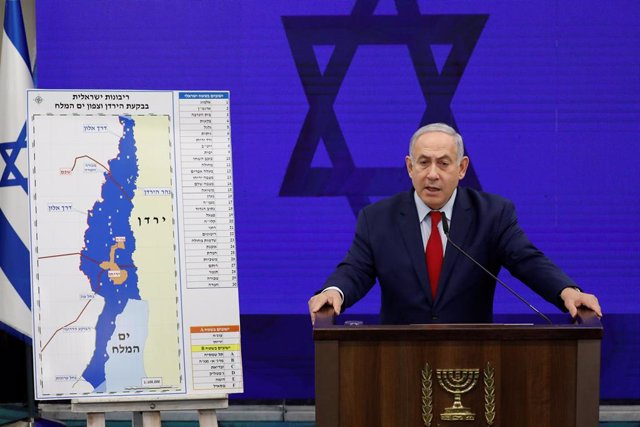 The Prime Minister of Israel, Benjamin Netanyahu – REUTERS / AMIR COHEN – Archive
MADRID, Nov. 19 (EUROPE PRESS) –
Israeli Prime Minister Benjamin Netanyahu has given his approval Tuesday to move forward with a bill that would apply Israeli sovereignty to the Jordan Valley, as reported by the local newspaper 'The Jerusalem Post'.
Likud parliamentarian Sharren Haskel, who proposed the draft weeks ago, stressed that "the project has the full support of the prime minister," after the United States reported on Monday a historic change in its judgment on Jewish settlements in the West Bank. , which will no longer be considered by Washington as a violation of International Law.
Netanyahu announced before the early elections held in September that, in case of winning the victory, it would annex the Jordan Valley, which provoked harsh criticism from the Palestinian authorities.
Days later, the Government of Israel approved the legalization of the settlement of Mevoot Yerico, founded in 1999 in the Jordan Valley for agricultural purposes and residence today of about thirty families.
The prime minister, who has applauded the announcement made by US Secretary of State Mike Pompeo, recalled that Washington has recognized since Israeli Trump's arrival at the White House Israeli sovereignty in the Golan Heights and Jerusalem as the capital of Israel , to which the international community maintains its opposition, citing the relevant resolutions of the United Nations.
The West Bank – including East Jerusalem – the Gaza Strip – from which Israel withdrew in 2005 – and the Syrian Golan Heights were militarily occupied by Israel in the 1967 war, so the construction of settlements and The colonization of these territories represents a war crime from the point of view of International Law.