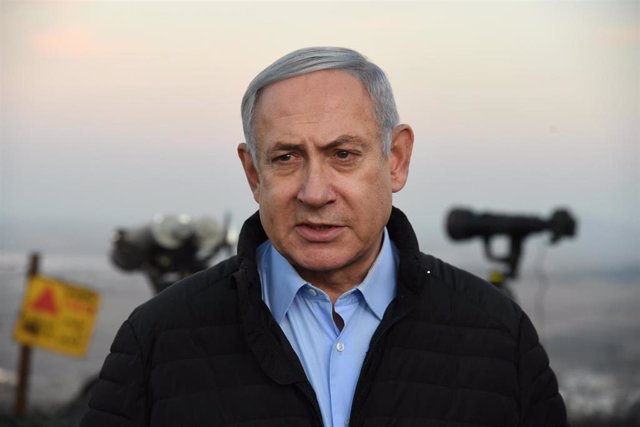 Benjamin Netanyahu at a military base in the Golan Heights – Haim Zach / GPO / dpa
TEL AVIV, 25 Nov. (DPA / EP) –
Israel's Prime Minister Benjamin Netanhayu has agreed to hold a primary election to decide the leadership of his party, the Likud, after the Prosecutor's Office decided to charge the current head of government for corruption, a spokesman for Netanyahu said.
The primaries will be held within six weeks but not meeting the deadline of December 11, the date on which the Israeli Parliament must dissolve, as explained to DPA Likud spokesman, Eli Hazan.
Netanyahu has accepted the holding of this internal primary process after Israel's attorney general announced last week his charge for bribery, fraud and abuse of power, in a process in which Netanyahu maintains that he has not committed any irregularities.
The pressure on Netanyahu has increased since he failed to try to form a new coalition government after two legislative elections held this year, which has left the country in a political crisis and the scene of a new electoral repetition.