Neighbours tell of shock as body found in garden
Detectives believe the remains to be those of Kenneth Coombes, who would have celebrated his 99th birthday today.
A woman named locally as Barbara Coombes is said to live at the address.
An official data base for the property, at 19 Matlock Road, Reddish, Stockport, lists Barbara Coombes as living there with her father Kenneth Coombes.
The identity of the dead man emerged in a questionnaire that has been handed out to residents.
Police told neighbours they are investigating the death of Kenneth Coombes, who they said would have been in his late 80s in 2005.
Investigators found Mr Coombes' body on Tuesday night after a 63-year-old woman walked into a police station on Sunday and confessed she had killed a man "a number of years ago".
Neighbour Stella Ashton said: "Police came yesterday. Just asked if I had heard anything, any whispers.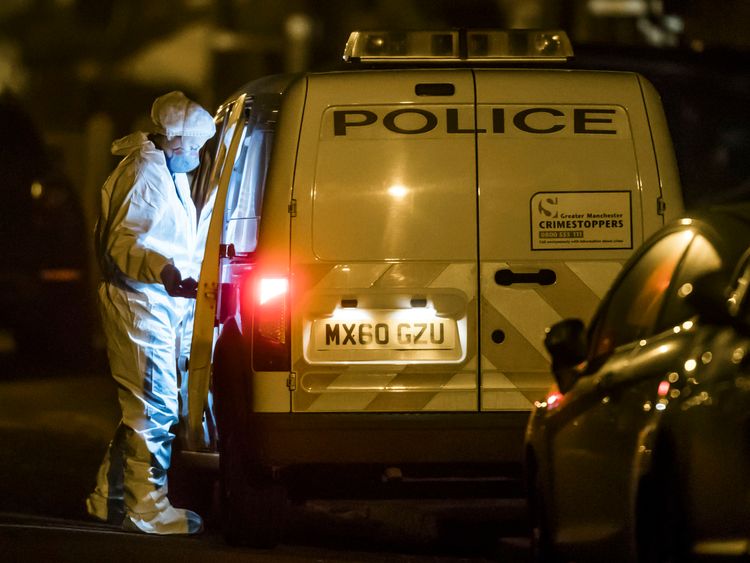 "I didn't hear anything other than she lived with her parents, many years ago her mum died and shortly afterwards her dad wasn't seen again."
Another resident, who did not want to be named, said: "You never expect anything like this on your doorstep.
"All the neighbours are shocked and everyone is talking about it, but no one seems to know much about that family."
A Home Office post-mortem examination is due to take place to establish Mr Coombes' cause of death.
Neighbours said Barbara Coombes was quiet, and usually only ever seen out walking her small dog when she would say no more than "hello" to passers-by.
Another local described the family as "odd".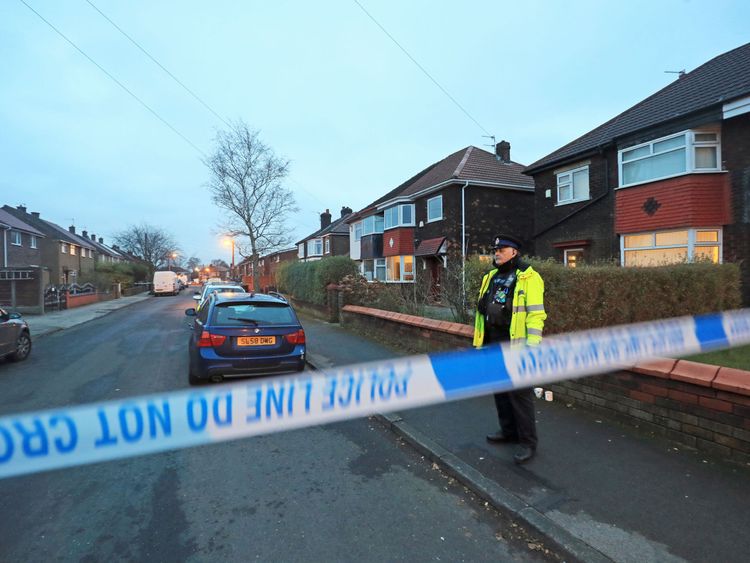 Also registered at the address is Islay Coombes, a 29-year-old a student who is believed to be Barbara Coombes' daughter.
Police said the woman arrested on Sunday remains in custody for questioning and appealed for anyone with information to come forward.
Detective Inspector Dan Clegg, from GMP's major incident team, said: "The investigation is still in its early stages and many questions still need answers.
More from UK



Meghan Markle closes her Instagram, Facebook and Twitter accounts




Baby's death in NHS maternity unit was 'almost certainly preventable'




Harriet Hawkins: Parents of stillborn baby say report is just a start




UK police investigate how British woman jailed in Egypt obtained painkillers




Brexit bill probed over 'reasonableness' concern by spending watchdog




PM summons City chiefs for talks on Brexit finance sector deal
"We will continue our work at the scene and hope in the coming days we can piece together the exact circumstances surrounding the man's death.
"I would like to thank the community for their support as we continue to carry out our enquiries and we would like to reassure them that this is being treated incredibly seriously, and we will do all that we can to find out what happened."