Nearly 500 migrants rescued around the Greek islands in just over 24 hours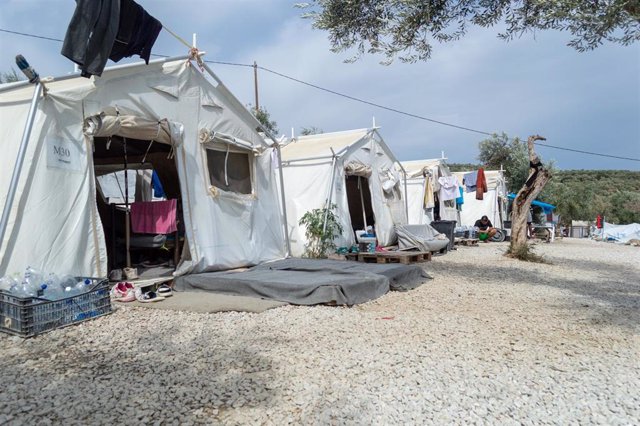 Tents in the Moria refugee camp – Spyros Bakalis
ATHENS, Oct. 17 (DPA / EP) –
Nearly 500 migrants have been discovered in and around the Greek islands in the Aegean between Wednesday morning and Thursday afternoon, according to Greek authorities.
The Ministry of Public Order and Citizen Protection in Athens and the Coast Guard in Piraeus have reported that 475 migrants have been rescued in that period.
More than 33,000 migrants and refugees in camps and other shelters on the islands of Lesbos, Chios, Samos, Leros and Kos. Migrant arrivals from Turkey have increased compared to the previous year. To date, more than 39,000 people have arrived, compared to almost 32,500 in all of 2018, according to the UN High Commissioner for Refugees (UNHCR).