Nearly 30,000 Syrian refugees endure extreme weather conditions in Lebanon, ACH denounces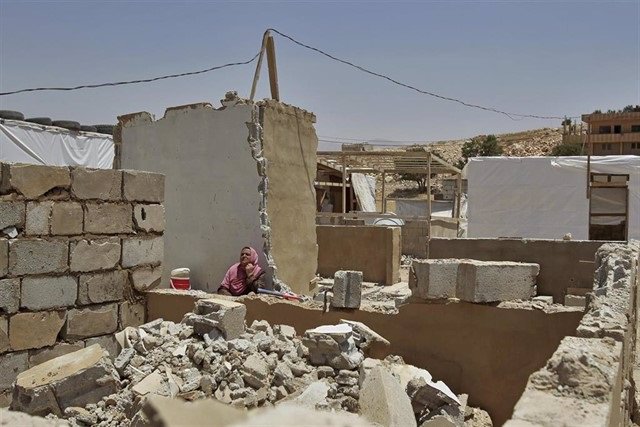 A Syrian refugee from the Arsal camp in the rubble of her house, demolished by Lebanese forces Marwan – NAAMANI / DPA – Archive
MADRID, Feb. 14 (EUROPE PRESS) –
Action Against Hunger (ACH) has denounced this Thursday that almost 30,000 Syrian refugees settled in the city of Arsal, in Lebanon, endure extreme weather conditions this winter.
The families of the informal settlements live in plywood structures and plastic sheets that are not suitable for harsh and extreme weather conditions after, in May, they were forced to comply with an order of the Lebanon Higher Defense Council and dismantled the protective structures they had built.
In this context, the meteorological conditions this winter in Lebanon remain "extremely harsh", with temperatures falling below five degrees Celsius and reaching 10 below zero at night.
Therefore, Syrian refugees are burning plastic, nylon and garbage to keep warm, which is deteriorating their health conditions.
Icy roads are expected throughout the next week, which could jeopardize the movement of residents and their access to essential services, said ACH, which has already distributed more than 10 tons of salt to lower the freezing points of Snow and ice
A total of 7,000 refugees have already received emergency assistance from Action Against Hunger. "It is urgent to send means and help immediately to provide emergency kits to the most vulnerable people," said the organization.