N Korea: US 'deliberately provoking' us over peace talks
A spokesman for the North's foreign ministry warned Washington that claiming Pyongyang was forced into talks by US pressure risked returning the peninsula "back to square one".
The two leaders are set for the first ever face-to-face meeting between a sitting American president and North Korean leader, with a date and venue set to be announced soon.
Mr Trump has credited his "maximum pressure" campaign of tough rhetoric and tightened sanctions for a historic summit between Mr Kim and South Korean President Moon Jae-in last month.
During the talks, Mr Kim gave a tentative commitment to ridding the North of its nuclear weapons and facilities.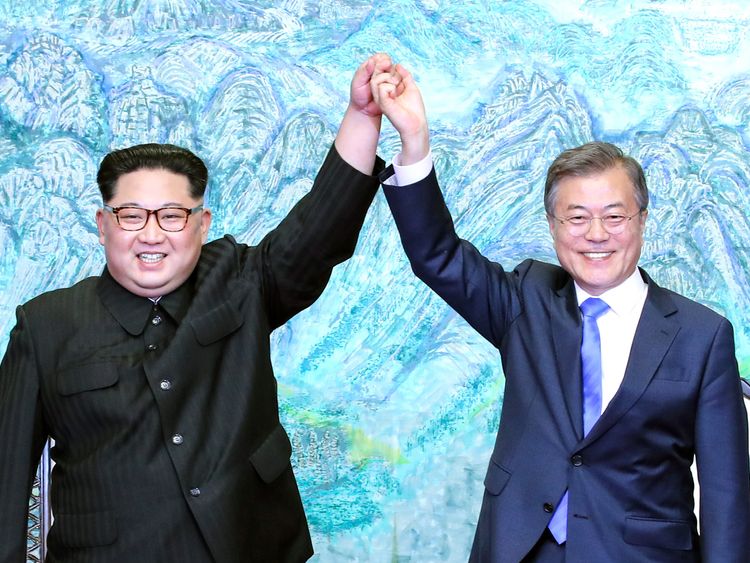 :: Stormy Daniels demands Trump resignation in SNL cameo
And last week, Mr Trump said Washington's "strength is going to keep us out of nuclear war".
The remarks threatened to undermine the current "atmosphere of dialogue", the spokesman for the North's foreign ministry said.
Describing Pyongyang's recent move as a "sign of weakness" would "not be conducive" to talks and may "bring the situation back to square one", he added.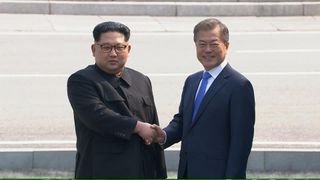 The spokesman did not explicitly mention the Kim-Trump summit, and Pyongyang has yet to make any formal announcement of their planned meeting.
The spokesman's comments were among the very few the North has made since Mr Trump agreed to the meeting in March.
Tensions have run high between the two leaders over the last year, with both men trading threats of war and colourful personal insults.