Musharraf files an appeal against his death sentence for treason in Pakistan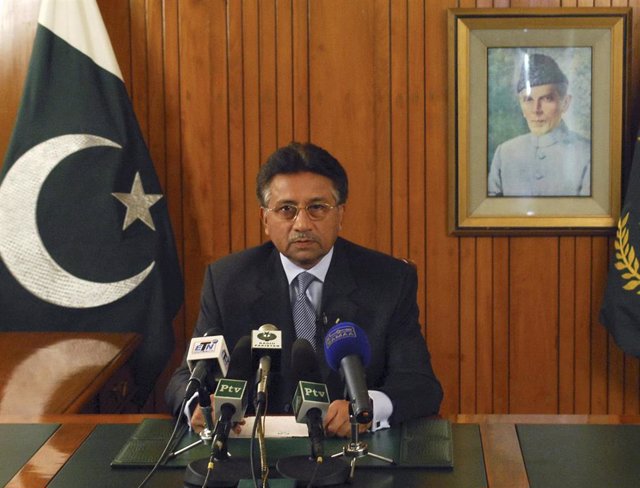 Perverz Musharraf, in an archive image in Islamabad – HO NEW / REUTERS – Archive
MADRID, Dec. 27 (EUROPE PRESS) –
Pakistan's former president Pervez Musharraf has filed an appeal on Friday with the Lahore Supreme Court against his death sentence for treason for subverting the Constitution by declaring the state of emergency in 2007.
The appeal, of 86 pages and presented by his lawyer Azhar Sidique, will be considered in a hearing that will take place on January 9, 2020, as reported by the Pakistani newspaper 'Dawn'.
It states that "the ruling contains a mixture of anomalies and contradictory statements" and adds that the special court that issued the sentence "closed the trial quickly and quickly, long before its conclusion."
He also maintains that the verdict was issued without questioning the defendant, who has resided in the United Arab Emirates (UAE) for years, and notes that Musharraf "did not carry out actions to the detriment of national interests."
"The crime of high treason does not emanate from the evidence presented against him (Musharraf) before the special court," he says, before criticizing the point of the sentence that contemplated the public display of his body for three days if he died before he was executed .
In this regard, he emphasizes that the president of the court "crossed all religious, moral, civil and constitutional boundaries in a cruel, anti-religious, illegal and unreal way for a debilitating, humiliating, unprecedented and contrary to the dignity of the condemned."
Justice Minister Farogh Nasim announced last week that the Government will request the Supreme Judicial Council to disqualify the judge responsible for the verdict, Waqar Ahmad Seth. "I don't understand under what authority he made this observation," Nasim said.
Musharraf declared a state of emergency in November 2007, suspended the Constitution and expelled the Supreme Judges who considered this decision illegal.
The ex-president, who is released on bail for four other cases for criminal offenses, including the one that relates him to the murder of former Prime Minister Benazir Bhutto, also in 2007, argues that the accusations are politically motivated.
Musharraf came to power in 1999 after a coup against former Prime Minister Nawaz Sharif and resigned in 2008, after which he traveled to Dubai and London in a self-imposed exile.
In March 2012 he returned to the country with the objective of leading his party in the legislative elections, but a court disqualified him from the electoral race and was exposed to a battery of charges against him for his actions while he was in power.
In September 2017, he promised that he would return to the country "once he is discharged" to be tried in the case for the murder of Bhutto, after justice declared him a fugitive.