MSF suspends most of its activities in northeastern Syria due to the unpredictable situation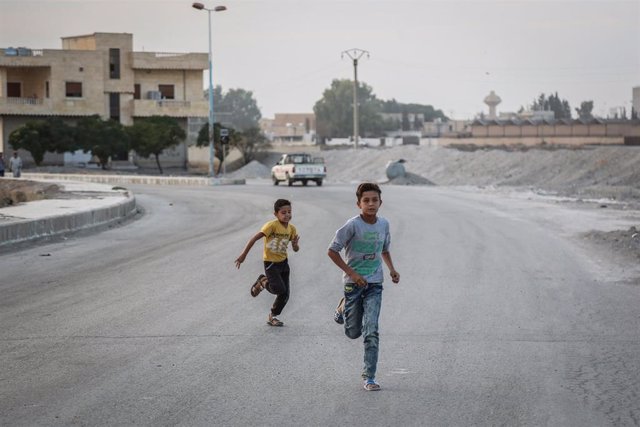 Two children in a deserted street in Tel Abyad – Anas Alkharboutli / dpa
MADRID, Oct. 15 (EUROPE PRESS) –
Doctors Without Borders (MSF) announced on Tuesday the suspension of most of the activities it had been carrying out in northeastern Syria, where Turkey began a military operation against Syrian Kurdish militias on October 9.
"It is with great regret that MSF has made the difficult decision to suspend most of its activities and evacuate its international staff," the NGO emergency director in Syria, Robert Onus, said in a statement on Twitter.
"We cannot operate at scale until we can get the guarantees and acceptance of all parties to the conflict that we can work safely," said the head of MSF.
As explained by the humanitarian organization, "the unpredictable and rapidly changing situation has made it impossible for us to negotiate secure access to provide health care and humanitarian aid to people in trouble."
"We will continue to support our Syrian colleagues remotely and explore all possible options to offer assistance despite the limitations," said MSF, who has clarified that he is still present in the Northeast offering healthcare through mobile facilities and clinics in addition to supporting structures Sanitary in the area.