MPs: Checkpoint-free Irish border not possible
The Northern Ireland Affairs Committee examined whether it is possible to leave the single market and customs union without creating a hard Irish border.
The report concludes it has been unable to find border solutions anywhere in the world which avoid physical infrastructure.
It says greater technical clarity is needed to explain how the current frictionless border will continue.
::UK will 'regret' leaving EU warns Juncker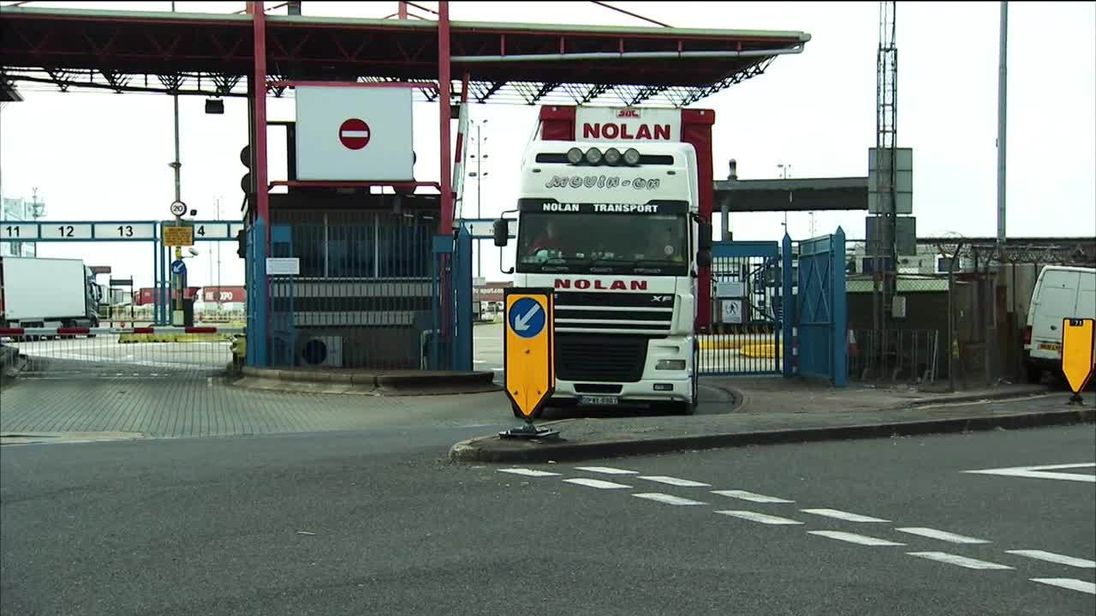 The Committee Chair Dr Andrew Murrison MP said: "Brexit's success or otherwise hinges on the UK-Ireland border. Everyone agrees that the border after Brexit must look and feel as it does today.
"However, we have heard no evidence to suggest that there is currently a technical solution that would avoid infrastructure at the border.
"Furthermore, we have no detail on how checks on goods and people will be undertaken away from the border."
The Committee reflects widespread concerns about the lack of progress to find a workable solution to the Irish border.
The Government has always insisted there will be no infrastructure at the border, but how that could be achieved is still unclear.
When Brussels published its draft withdrawal agreement last month, it outlined the options including the unpopular idea that Northern Ireland would stay fully aligned with the EU.
Today's report rejects that option, noting it would be incompatible with the Good Friday Agreement.
Foreign Secretary Boris Johnson recently told Sky News he believed any claims about the Irish border were being used to try and "frustrate" Brexit.
He insisted it was possible to maintain frictionless trade without a hard border, and made reference to the London congestion charge scheme.
His comments last month came after a leaked letter suggested the Foreign Secretary believed Britain might have to accept some kind of border checks.
The Northern Ireland Affairs Committee also claims there isn't enough time to bring about a new customs arrangement before Britain leaves the EU.
More from Brexit



Brexit putting UK-led space missions 'in jeopardy'




Brexit: Government 'paranoia' over secret business agreements




Spring statement 2018: Upgraded growth and borrowing sees Philip Hammond hint at spend boost




UK will 'regret' leaving EU after Brexit, warns Jean-Claude Juncker




French Brexit advert banned from Tube stations




Government publishes 'cast iron evidence' of Brexit boost to devolution
'It is now clear that a significant transition period is essential for the options in December's Joint Report to be worked through.
"It is equally clear that regulatory and tariff alignment will be required during transition to avoid any hardening of the border before a definitive low-friction solution can be determined," Dr Murrison said.